21st Century Fox (FOXA) Earnings Preview: Q1 Fiscal 2014 Expected To Result In Lower Profit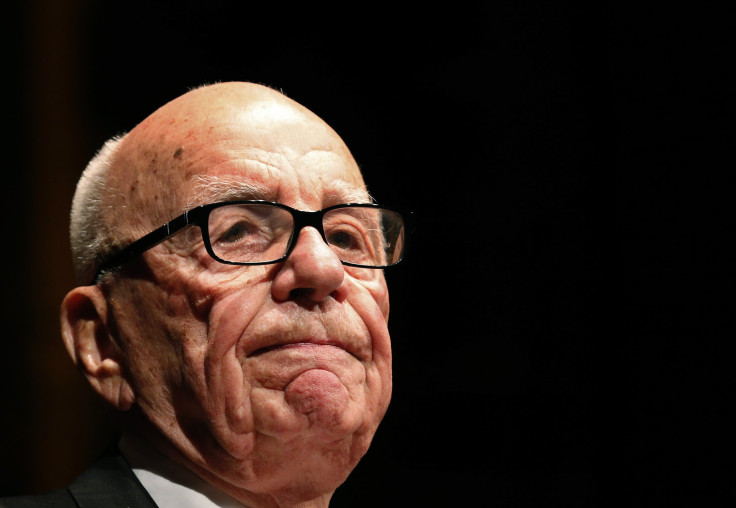 21st Century Fox Inc. (NASDAQ:FOXA), the company formerly known as News Corp., is expected to report an earnings decline of more than 20 percent in the first quarter of fiscal 2014 during its second post-spinoff quarter as several struggling properties drag down an otherwise profitable array of entertainment holdings.
After markets close on Tuesday, Fox is expected to report income of $789.84 million, or 35 cents per share, compared with $1.01 billion, or 43 cents per share, in the year-earlier period. Revenue is expected to fall to $6.8 billion from $8.14 billion.
In late June the company spun off its publishing assets, including HarperCollins Publishers and newspapers The Wall Street Journal and The New York Post. These assets have been grouped together under the umbrella of the "new" News Corp. which is differentiated from its predecessor by dropping the period at the end of "Corp."
Political ad spending helped bolster fiscal first-quarter 2013 earnings ahead of the 2013 presidential election, a revenue stream that is entirely absent in this fiscal year, and can account for part of the decline in revenue on a year-over-year basis.
Declining ratings at the Fox broadcast network, where prime-time ratings are down 21 percent as former powerhouse "American Idol" sees a marked decline in audience interest, reduced advertising dollars in the recently completed quarter.
James Dix, an analyst for Wedbush who follows Fox, said he is optimistic that the company's generous profit margins from cable programming retransmission fees will continue to grow, but he's concerned that the company's exposure to unprofitable markets in Italy and, to a lesser extent, Germany could slow that growth.
The company's cable television business, which accounts for about 70 percent of profits, is thriving as affiliate fees rise and new revenue streams emerge. Internationally, its cable business continues to gain market share, accounting for 15 percent of the cable unit's profits.
"We view Fox's cable networks and filmed entertainment studio (about 75 percent of operating profit) as outstanding businesses with long-lasting competitive advantages. The combination of its television production studios and national broadcast network provides the firm with a sustainable competitive advantage in creating video content. We also think the firm's dominant cable networks are well positioned," Morningstar analyst Michael Corty wrote in a report released Oct. 3.
Last quarter, Fox's cable networks surpassed Wedbush estimates, with revenue rising 19 percent, above analysts' 10 percent estimate. Operating income rose by 36 percent, above the Wedbush 15 percent estimate.
© Copyright IBTimes 2023. All rights reserved.