3 Astronauts Launching To ISS This Week, 3 Others Coming Home
KEY POINTS
3 astronauts are launching to the ISS from Kazakhstan this week
They will only have a week together with the current residents of the ISS
In November, the ISS will celebrate the 20th year of continuous human presence aboard the space lab
Three astronauts are set to launch to the International Space Station (ISS) this week to join the three astronauts currently aboard the orbiting laboratory. But their time together will be short-lived because the three current residents are already set to come home next week.
NASA astronaut Kate Rubins and Roscosmos cosmonauts Sergey Ryzhikov and Sergey Kud-Sverchkov are scheduled to launch aboard a Soyuz MS-17 spacecraft Wednesday. The three will launch from the Baikonur Cosmodrome in Kazakhstan and are expected to arrive and dock to the ISS just hours later around 4:52 a.m EDT.
Live coverage of the 1:45 a.m. launch will be available on NASA Television beginning an hour prior at 12:45 a.m EDT. The spacecraft docking to the ISS will also be available live starting at 4 a.m EDT.
Once at the ISS, Rubins, Ryzhikov and Kud-Sverchkov will join Expedition 63 members Chris Cassidy, Anatoly Ivanishin and Ivan Vagner, who have been at the ISS for about six months. However, the six will only be together for a week because Cassidy, Ivanishin and Vagner are already scheduled to return back to on Oct. 21.
But before they leave, there will be a Change of Command Ceremony on Oct. 20, where Rubins, Ryzhikov and Kud-Sverchov will become Expedition 64, with Ryzhikov in command. The ceremony will also be featured live on NASA Television starting 4:15 p.m EDT.
Those who would like to watch NASA live streams can do so from various platforms in televisions, mobile devices or computers. This includes NASA's official YouTube channel, Twitter and Facebook accounts. NASA TV is also available through the NASA app for both iOS and Android or television apps including Roku, Hulu and Apple TV.
Aboard the ISS, Expedition 64 crew members will perform scientific experiments and, Rubins will even vote from space for the second time.
On Nov. 2, the ISS will celebrate the 20th year of continuous human presence aboard the orbiting space station. As of May 2020, the ISS has hosted 240 people from 19 countries as well as thousands of completed and ongoing scientific investigations, NASA notes.
There have also been 231 spacewalks since December 1998, including the ones for construction and upgrades, while several astronauts have also set spaceflight records aboard the ISS.
This includes NASA astronaut Christina Koch who holds the record for the longest single spaceflight by a woman and was also part of the world's first all-female spacewalk, which she conducted with NASA astronaut Jessica Meir.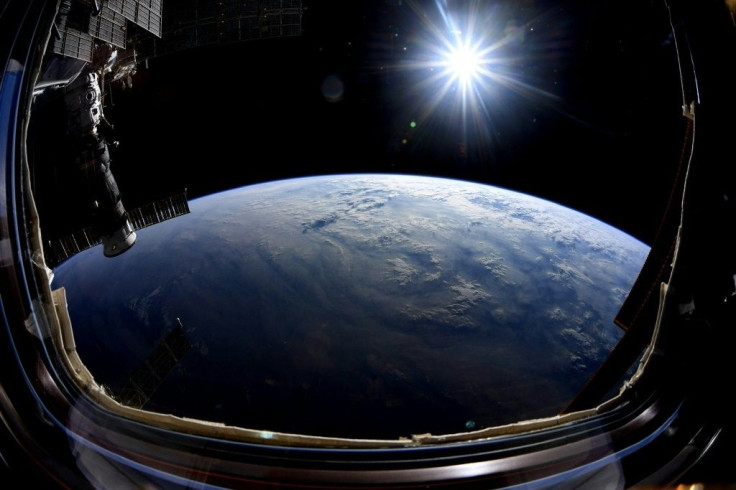 © Copyright IBTimes 2023. All rights reserved.