300,000 Babies In India Die On Day Of Birth Every Year: Save The Children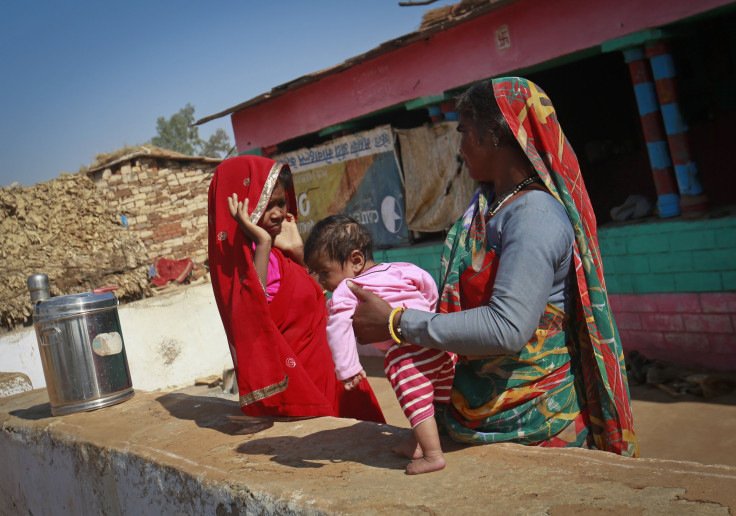 More than 309,000 infants in India died on the day of their birth in 2011, according to the Save the Children charity in an annual report entitled "State of the World's Mothers."
As a result, India alone accounts for 29 percent of such global "first-day deaths."
India is followed on this grim list by Nigeria (89,700 deaths, or 9 percent); Pakistan (59,800, or 6 percent); China (50,600, or 5 percent); and Democratic Republic of Congo (48,400, or 5 percent).
Of the estimated 1 million-plus first-day deaths recorded in 2011, almost two-thirds (673,000) occurred in only 10 nations, all of which are in the emerging world, either in Asia or Africa.
South Asia, which accounts for about one-fourth of the global population, records 40 percent of all first-day deaths on the planet.
"Progress has been made, but more than 1,000 babies die every day on their first day of life from preventable causes throughout India, Pakistan and Bangladesh," said Mike Novell, the regional director of STC.
In many countries, the first few days and months are the most dangerous for newborns. STC data revealed that 3 million babies die within the first month of their lives, adding that 75 percent of such fatalities would be preventable with basic, cost-effective care.
"What is lacking is the political will and funding to deliver these solutions to all the mothers and babies who need them," STC stated.
The three biggest causes of these premature deaths are pre-term births (35 percent); infection (25 percent); and asphyxia (23 percent).
The problem is particularly acute in India, which not only has a huge population, but also a high infant mortality rate.
Despite India's rapid economic expansion in the past two decades, such prosperity has done little to uplift the health care and welfare of the country's poor, STC said.
Indeed, more than one-half of Indian mothers give birth without the assistance of skilled health care pros, a situation that often leads to infections and other medical complications. Women in some remote regions of India have no access whatsoever to doctors, nurses or hospitals.
The Daily Telegraph reported that even in affluent, urban parts of India, many Indian women still deliver infants at home.
"Even if hospitals are near at hand, the women are having babies at home in a highly unsafe and unhygienic environment just because of lack of awareness," Dr. Sharmila Lal, a Delhi-based gynecologist, said.
Even the industrial world is not spared this sad spectacle.
STC said that more than one-half of first-day deaths in the developed world occur in the United States. More than 11,000 babies die on the day of their births in the U.S., and 60 percent of newborn deaths in the U.S. happen on the first day of life.
"Saving newborn lives will prevent incalculable suffering," said Melinda Gates, co-chair of the Bill & Melinda Gates Foundation, which supports STC.
"It is also a vital piece of the global development agenda. The long-term economic prospects of poor countries depend on investments in the health, nutrition and education of the people, particularly the women and young children living there. Children surviving and staying healthy means more children in school and able to learn, which in turn means productive adults who can drive sustained economic growth."
© Copyright IBTimes 2023. All rights reserved.