50-year-old Law May Force Pennsylvania Landowners To Allow Fracking Under Their Properties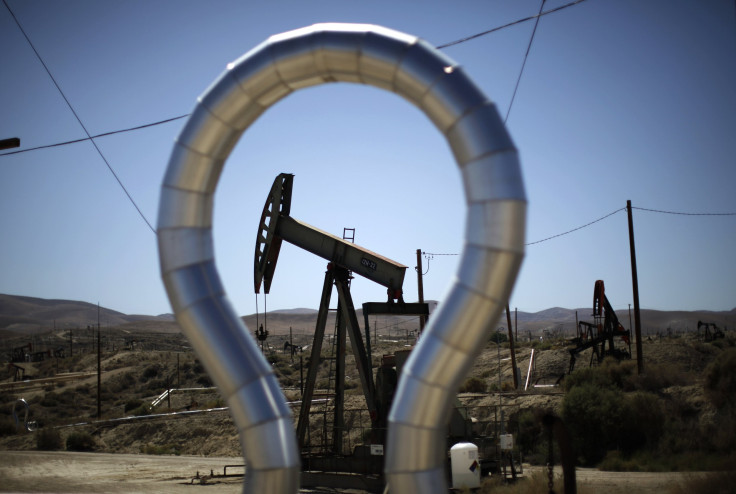 A Pennsylvania state law more than 50 years old could let an oil and gas company drill under privately owned land, even against the landowners' wishes.
Energy company Hilcorp is trying to use a 1961 law that lets companies bundle properties of people who don't sign drilling leases with those of their neighbors who do in what's called "forced pooling," the New York Times reported. If enough landowners sign the leases, even those opposed would have to allow drilling under their land. In this case, the drilling is the controversial hydraulic fracturing method used to extract natural gas from shale rock deep underground.
Hilcorp is pointing to the Oil and Gas Conservation Law, crafted for geological formations beneath the Marcellus Shale, to force four landowners in New Bedford, near the Ohio border an hour north of Pittsburgh, to relinquish their underground minerals to drilling. Hilcorp says about 99 percent of the property owners in the 3,267-acre tract they want to drill have signed leases. The drilling would occur a mile or more underground.
The company has pushed since July for permission to use the law and used it in October to argue for access to natural gas beneath a family farm in Lawrence County. A state environmental court ruled in November that Pennsylvania's Department of Environmental Protection must consider whether or not to allow Hillcorp to use forced pooling. The DEP set a hearing for last week but postponed it on Monday without setting a new date. If the company succeeds in using the law to force landowners to allow the drilling, it will be the first use of the law in about 30 years.
Landowners are split on the issue, since those who have signed leases don't want those opposed to prevent them from collecting the cash out of their property. Landowners would be compensated according to the amount of gas recovered from their property, sometimes reaping royalties in the hundreds of thousands, as was the case with landowners above the Utica Shale formation.
Forced pooling laws exist in various forms in about 40 states and are usually used with little dispute. In October, a Reuters investigation found that many homebuilders and developers across the U.S. quietly hold onto mineral rights beneath the homes after they're sold, so that home buyers are not aware that they do not own the oil and gas beneath them. That means it's legal in many states for a developer to retain the rights to mineral resources underground and bury the specifics of the ownership in the fine print of a housing contract.
© Copyright IBTimes 2023. All rights reserved.
FOLLOW MORE IBT NEWS ON THE BELOW CHANNELS