Fauci Warns Of Risks Of BA.5 Variant And Reinfection: How Soon Can You Get COVID Again?
A warning came from Dr. Anthony Fauci on Wednesday as the nation's leading disease expert said that immune response is waning in Americans and the BA.5 subvariant of Omicron presents a new risk for COVID infection.
"It has what we call a transmission advantage over prior variants," Fauci told CNN's "New Day."
Fauci's concern over reinfection from BA.5 – a subvariant that was first detected in South Africa in February – comes as the strain makes up about 64% of all COVID-19 infections in the U.S.
Fauci explained that BA.5 has the "ability to evade immune response either from the vaccine or from people that have been previously infected," adding that "the ability to infect an individual is enhanced over prior variants."
The National Institute of Allergy and Infectious Diseases director said that this is the reason that COVID cases are increasing and hospitalizations are ticking upward. But Fauci was encouraged by the low number of deaths that are occurring due to vaccinations, which he said 67% of Americans currently have.
But Fauci said that reinfection due to BA.5 can happen relatively quickly.
"Usually, immediately after you've been infected, within a period of weeks to a month or so, you're pretty much protected because of the immune response." But Fauci added, "Some people, and they are outliers, have been documented to be infected weeks to a month after the initial infection, but most of the time, the protection lasts for a few months."
However, Fauci hedged, saying, "But it somebody was infected several months ago, particularly if they were infected with Omicron, the protection that's given to you against BA.5 wanes and diminishes pretty rapidly over a period of several months."
Fauci warned that those people that are eligible for a booster shot and have not yet received one need to get one as their immunity against BA.5 is reduced, and masks need to be worn in congregated areas to protect against the virus.
"It's just the appropriate thing to do to protect yourself and your family and those around you," he said, adding that a person could unknowingly give COVID-19 to someone in their family, who may be more vulnerable to the virus.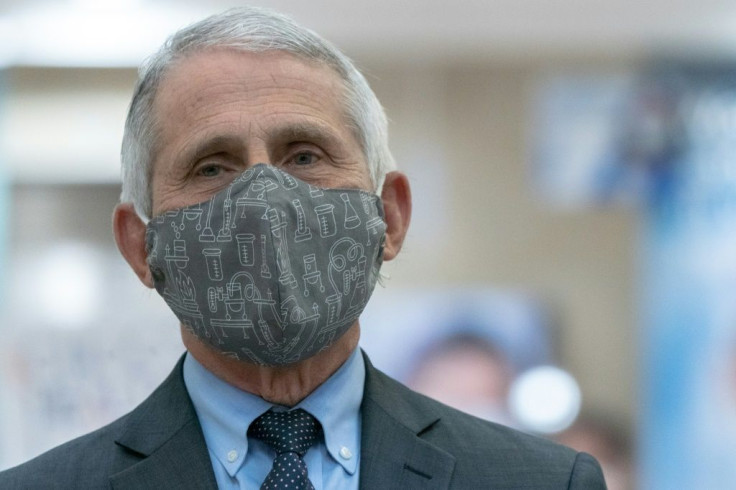 © Copyright IBTimes 2022. All rights reserved.
FOLLOW MORE IBT NEWS ON THE BELOW CHANNELS