65 Miles Of Mississippi River Closed After Oil Spill; Incident Also Forces Closure Of Port Of New Orleans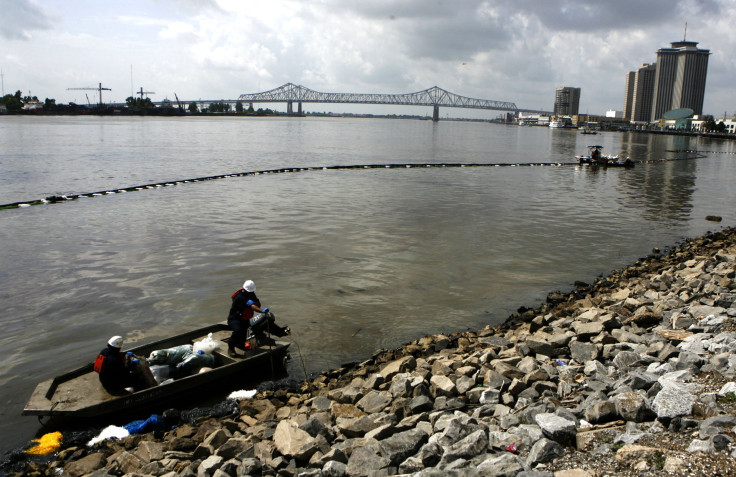 A 65-mile stretch of the Mississippi River and the Port of New Orleans were closed to maritime traffic until further notice Sunday after a barge carrying light-crude oil collided with a towboat, spilling oil into the river.
According to reports, the U.S. Coast Guard said that the barge and the towboat collided between Baton Rouge and New Orleans. The collision happened on Saturday afternoon near Vacherie, La., 47 miles west of New Orleans.
Coast Guard Petty Officer Bill Colclough reportedly said that there was no news on how much oil had spilled into the river. He added that no one was injured and all barges were secured, and that the cause behind the collision was being investigated.
Colclough reportedly said that the barge, one of two loaded with light crude, being pushed by the Hannah C. Settoon, hit the Lindsay Ann Erickson, which was pushing a grain barge. He added that he was unaware if the Lindsay Ann Erickson was damaged.
By late Sunday afternoon, around 16 vessels had been waiting to go downriver and 10 vessels were waiting in an upriver queue. New Orleans city officials shut down the public water-intake valves, which are located on the river, as a safety precaution.
"The water supply in St. Charles Parish remains safe," parish officials reportedly said, in a news release Sunday afternoon.
The Mississippi River and the nearby area are no strangers to boat collisions and oil spills.
According to the Guardian Liberty Voice, last month, a barge carrying 600,000 gallons of crude oil crashed at "one of the two most difficult turns in the Mississippi River." The barge spilled more than 10,000 gallons of oil affecting the nearby riverbed, leaving a "long-term impact" in the sediment.
© Copyright IBTimes 2023. All rights reserved.