8-Year-Old Child Of Putin's Ally Owns A $4.9 Million Apartment In London
KEY POINTS
The London apartment is near Prince William and his wife Kate Middleton's residence
Ukraine sanctioned Gruzdev in October for supporting Russia's invasion of Ukraine
The grocery-store tycoon has not been sanctioned by any other countries
The 8-year-old daughter of a Russian oligarch and ally of Russian President Vladimir Putin has been listed as the owner of a posh apartment in London, England, according to reports.
According to a joint investigation by the U.K. news outlet The Times and anti-corruption nonprofit Transparency International, the daughter of grocery-store tycoon and politician Vladimir Gruzdev, whose net worth was estimated by Forbes to be $900 million in 2021, owns a multimillion-dollar apartment in the exclusive borough of Kensington.
The residence was originally bought in 2000 for £2.3 million through a company based in the Cayman Islands. Business Insider reported that when adjusted for inflation, this figure is equivalent to £4 million now, or around $4.9 million.
A property-valuation website suggested that the apartment could be worth over $10 million today, according to the outlet.
The Kensington apartment includes a parking space and a maid's room, according to The Times. The property is within the proximity of the current residence of Prince William and his wife Kate Middleton as well as several national embassies.
According to company records cited by Business Insider, Gruzdev's daughter, who was not identified due to her age, was listed as the owner of the apartment in February 2022, less than three weeks before Russia invaded Ukraine.
In October 2022, the Ukrainian government imposed sanctions on Gruzdev for his role as co-chairman of the Association of Lawyers of Russia, a group that expressed support for Putin's decision to launch a so-called "special military operation" against Ukraine. As of this writing, no other country has sanctioned the Russian oligarch.
Upon learning about the investigation, British politician Margaret Hodge, a Labour lawmaker and chairperson of the party's anti-corruption parliamentary group, said the U.K.'s sanctions policy is ineffective in punishing Putin's allies.
"Britain's sanctions regime is falling to pieces almost as quickly as it was built," Hodge tweeted. "Every month stories emerge of families of sanctioned Russian oligarchs suddenly owning business empires, trusts, yachts, planes [and] mansions. All so they can escape sanctions."
"Where is the urgency from the Government to crack down on this? We must close the loopholes in our sanctions regime, toughen up law enforcement and end the culture of opaque ownership. We cannot continue to let oligarchs play this trick [and] get off the hook!" the lawmaker added.
Alicia Kearns, a Conservative member of the U.K. parliament and the chairwoman of the foreign affairs select committee, said it is important to provide British law enforcement with the necessary tools to supplement the country's sanctions regime.
On the first anniversary of the Russian invasion of Ukraine in February, U.K. Foreign Secretary James Cleverly imposed sanctions on several members of the Russian elites and close allies of Putin, including Nord Stream 2 CEO Matthias Warnig and Putin's former chief security guard Alexei Dyumin.
The U.K. also sanctioned 34 executives of Russia's two largest defense companies, 20 executives of Gazprom and Aeroflot, and six Russian entities that manufacture or repair military equipment for the Russian military.
Documents from the U.K.'s Treasury Office showed that as of March 10, at least 1,551 Russian individuals and 181 Russian entities were slapped with financial sanctions, mostly due to the war in Ukraine.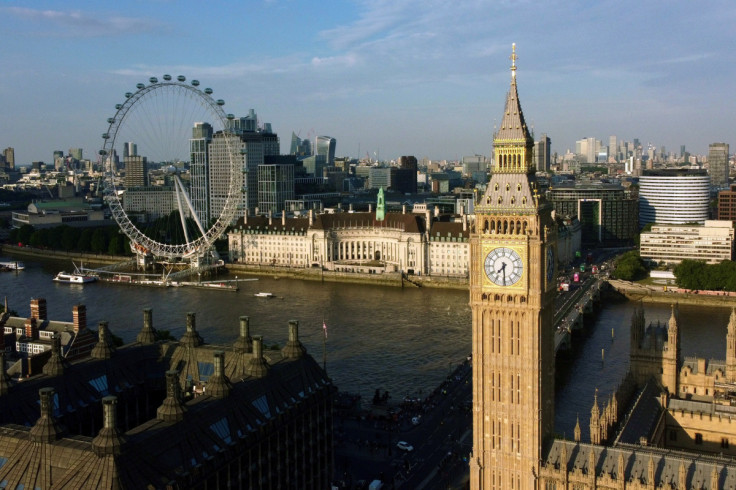 © Copyright IBTimes 2023. All rights reserved.