Abbott Knew Of Whistleblower's FDA Warning A Year Before Baby Formula Recall
Abbott Laboratories and the Food and Drug Administration received a whistleblower's complaint as early as February 2021 -- one year before the baby formula recall that led to the current nationwide shortage.
The news comes from a report Wednesday by the Wall Street Journal. According to the Journal's report, the whistleblower first filed a complaint in August 2020. The Michigan office of the Occupational Safety and Health Administration (OSHA) was the first to receive that complaint.
That same whistleblower continued to file complaints after being fired by Abbott. The former employee reported a complaint in February 2021 with federal OSHA, then submitted another one to the FDA in October 2021. Abbott and the FDA were aware of that initial February 2021 complaint.
The Hill confirmed that OSHA received the whistleblower's complaint on Feb. 16, 2021. Both Abbott and the FDA then viewed that complaint on Feb. 19, 2021, but the initial recall of baby formula did not occur until Feb. 17, 2022.
Previous statements from the FDA indicated that the administration was aware of the whistleblower's complaint as of October 2021. Abbott's previous statements on the matter do not disclose the February 2021 complaint either.
In a statement to reporters, Abbott said that the first complaint filed in October 2020 raised "new and different topics" than the one filed in February 2021. Michigan OSHA dismissed the 2020 complaint, according to the company.
According to ABC, Abbott's statement on the timeline said the whistleblower's complaint from February 2021 "continued a pattern of ever-evolving, ever-escalating allegations." The company said it "investigated the federal OSHA complaint" but could not "confirm the allegations."
The FDA's statement on the matter did not specifically comment on the February 2021 federal OSHA complaint. However, it did acknowledge the ever-shifting timeline as more information comes to light.
"There have been various questions about the timeline of events leading up to the FDA's warning and Abbott's recall of products manufactured at their Sturgis facility," the statement reads.
It also stated that the FDA's "top priority right now is addressing the dire need for infant formula in the U.S. market."
Abbott reopened the plant where the baby formula crisis began on June 4 in hopes of producing enough inventory to restock shelves across the country.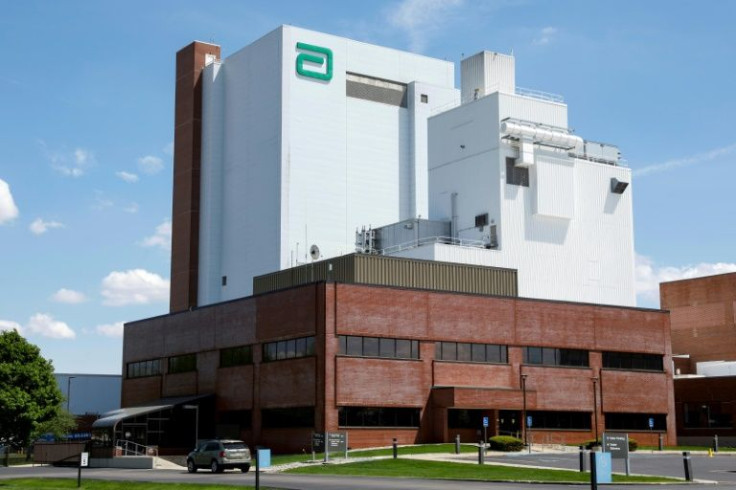 © Copyright IBTimes 2023. All rights reserved.