Abercrombie & Fitch Q2 Earnings Report: Almost $40 Million In Losses For Struggling Retailer
Abercrombie & Fitch (ANF) has released its second-quarter earnings report, showing a decrease in sales, flat comparable sales, and a significant decrease in its gross profit rate.
The company reported net sales of $841.1 million, down 0.2 percent compared a year earlier. Comparable sales were flat versus the retailer's 3 percent growth in Q2 2018 while gross profit rates hit a 59.3 percent decrease, down 90 points over a last year's second quarter.
Abercrombie & Fitch also reported an operating loss of $39.5 million, which it said was based on the impact of flagship store exit charges. Net loss per diluted share was $0.48.
"Trends improved throughout the second quarter, enabling us to deliver constant currency revenue growth and meet our previously-issued comp and gross profit rate outlook, while continuing to tightly manage expenses," Fran Horowitz, Chief Executive Officer, said. "Importantly, we have had a solid start to back-to-school in the U.S. and we look forward to building on that momentum in the back half through exciting product and cohesive marketing campaigns.
"While we are committed to delivering near-term results, we remain keenly focused on our long-term goals as we execute on our transformation initiatives. In the second quarter, we delivered 26 new store experiences, closed our Hollister SoHo flagship store in NYC, realized double digit digital sales growth, continued our investments in key personalization tools, and grew our loyalty membership accounts across brands. We plan to build on these actions as we continue to lay the foundation to achieving our fiscal 2020 target."
Abercrombie & Fitch announced plans to close up to 40 stores by next February with its Q4 earnings report earlier in the year. The company closed 29 stores in 2018 and 475 stores in the last eight years. At the time of its fourth-quarter earnings report, it also said it was adding 85 new store experiences in 2019, including 40 new stores as it reduces its overall footprint at its existing locations.
For Q3, Abercrombie & Fitch provided guidance for about 1 percent growth for net sales, affected by foreign currency exchange rates, which it expects to be around $10 million. Comparable sales are estimated to be flat versus Q3 2018's 3 percent increase.
The fiscal 2019 year-end net sales earnings for the company are expected to be flat to up to 2 percent growth, which it said would be a result of comparable sales and new store contributions, but offset by foreign currency exchange rates of about $45 million. Comparable sales are also expected to be flat to 2 percent up, compared to the 3 percent growth in 2018. The company also said it would have a capital investment cost of $200 million.
Abercrombie & Fitch based its expectations on the impact of imposed tariffs from Chinese imports and anticipated tariffs of up to 30 percent on select apparel and footwear, which it estimates could affect its gross profit by $6 million. The company said in fiscal 2018, as much as 25 percent of its merchandise was imported from China.
Shares of Abercrombie & Fitch were down 14.10 percent as of 11:58 a.m. ET on Thursday.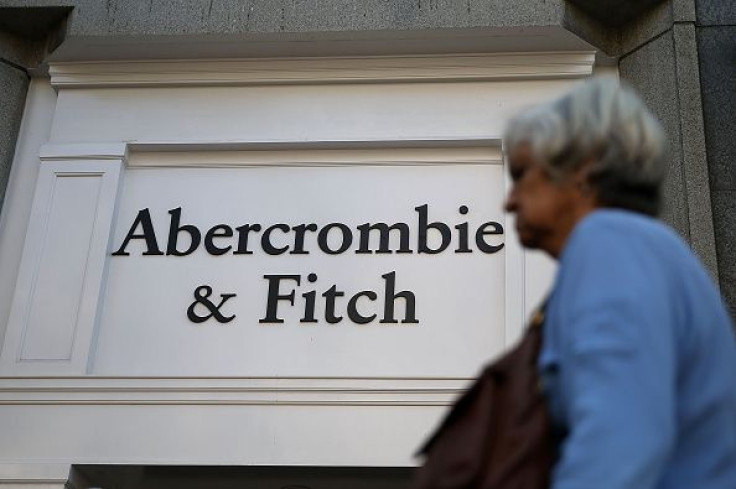 © Copyright IBTimes 2023. All rights reserved.