Acer, Google Announce First Chrome OS Tablet, The Chromebook Tab 10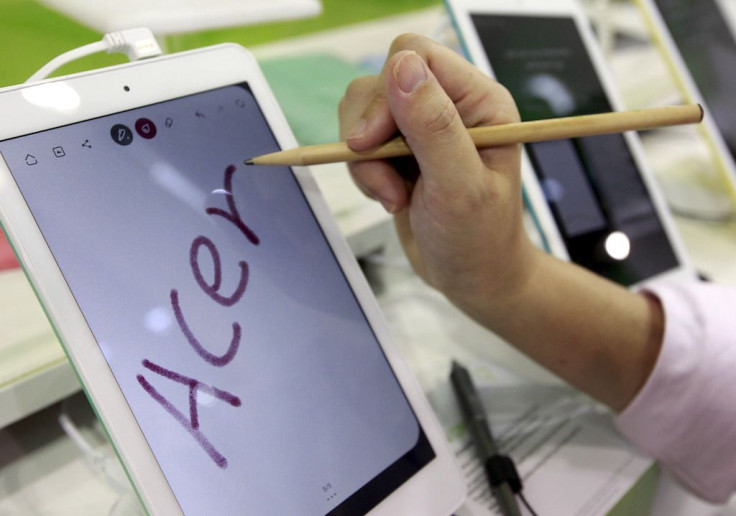 Rumors of Google releasing a Chrome OS tablet has been going around for years and now Acer has finally made it a reality. Acer has announced the new Chromebook Tab 10, the very first Chrome OS tablet.
The Acer Chromebook Tab 10 features a 9.7-inch LED display with a 2,018 x 1,536 screen resolution. Design-wise, the tablet appears to be quite solid and is being marketed heavily towards the education market. Like the Samsung Chromebook Plus, the Chromebook Tab 10 is being powered by the OP1 processor. The Chrome OS tablet also packs 4GB of RAM, 32GB of storage, a microSD card slot, a 5-megapixel rear camera and a 2-megapixel front-facing camera.
The Acer Chromebook Tab 10 also includes a Wacom EMR pen which allows users to enjoy a stylus experience when using the device. The pen is bundled with the device and is tucked away in its own slot at the bottom right-hand side of the tablet.
"The Acer Chromebook Tab 10 combines advances in hardware and application support to enable more meaningful learning for an even wider range of K-12 students," Acer general manager of commercial and detachable products James Lin said. "The new Acer Chromebook Tab 10 encourages students to discover new ways of understanding the world around them."
The Chromebook Tab 10 runs Chrome OS with Android app support. This means that users will be able to download and install apps straight from the Google Play Store. Since this tablet is designed for education, it will have full support for Google Classroom and Chrome Education license, both of which are sold separately, as pointed out by Android Central.
"It's the first education tablet made for Chrome OS, and gives schools the easy management and shareability of Chromebook laptops," Google said on its blog. "With touch and stylus functionality, this lightweight device is perfect for students creating multimedia projects—and also comes with a world of immersive experiences with Google Expeditions AR."
The Acer Chromebook Tab 10 will arrive in North America next month for $329 and it's expected to be released worldwide in May.
The Acer Chromebook Tab 10 is seen as Google's attempt to rival the Apple iPad. Later today, Apple is expected to announce a cheaper iPad model that will be primarily aimed at the education market. Perhaps the announcement of the new Chrome OS tablet is Google's attempt at preempting Apple's plans with it's own education-focused iPad, as pointed out by The Verge.
© Copyright IBTimes 2023. All rights reserved.