Across The Atlantic: The Rise Of US Soccer Stars In Europe's Top Flight
This article uses affiliate links, which means if you purchase products through these links, we may earn a commission. Click here to see our
T&C
. For licensing please click
here
.
There's a new wave of talent rising across the top European leagues, but it's not coming from the usual culprits. The youth academies of Ajax, Barcelona, Manchester United, and other clubs continue to develop highly-skilled prospects, but now a new source of bright young talent has emerged. Soccer may still be playing popularity catch-up in the U.S., but its players are charging on ahead to set the tempo.
The rise of Christian Pulisic at Borussia Dortmund -- and his later big-money transfer to Chelsea FC -- has heralded a new generation of American soccer talents. The age of Clint Dempsey and Landon Donovan has ended; let the reign of Pulisic, Giovanni Reyna, and Tyler Adams begin.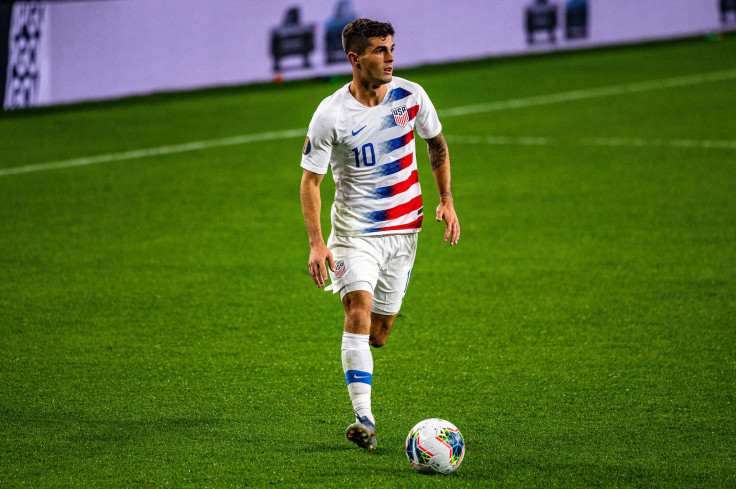 It's a good sign for US soccer, both locally and internationally. All in all, there are fourteen American players in senior squads across the top five European leagues. Several of them are integral to their squads. The oldest is Zack Steffen who, at 25, is Manchester City's back-up keeper.
Pulisic is a constant for Chelsea, with 11 goals and 10 assists last season, and the promise of more in the current one. In August, Adams became the first American to score in a Champions League quarterfinal, for RB Leipzig. Reyna has already scored for Dortmund in both the Bundesliga and the DFB Pokal. Chris Richards recently scored off the bench for Bayern Munich. Sergiño Dest has signed for FC Barcelona; Weston McKennie, to Juventus. It's a huge change from five years ago, when Borussia Monchengladbach's Fabian Johnson was the only American in the group stages of the UCL.
There are, however, several caveats. Players like Pulisic and Reyna had the advantage of acquiring their passports before the age of 18. Others like McKennie, Dest, and Konrad de la Fuente spent their youth careers outside the US systems. And while the MLS is making strides in its academy systems and competitive structure, soccer remains a sport-in-development stateside.
Still, progress is progress. Europe's big clubs are now aware that US soccer is a potential hotbed of emerging youth talent. There are already rumors floating about interest in several young MLS players, including Brenden Aaronson (Philadelphia Union), Gianluca Busio (Sporting Kansas City), and Cade Cowell (San Jose Earthquakes). There could be a golden generation in the works for the US Men's National Team, just in time to make the qualifiers for the next World Cup.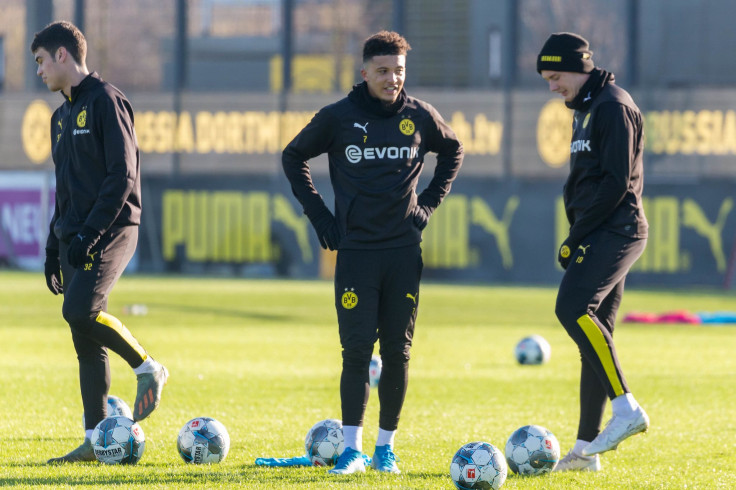 It's not just the male stars crossing the Atlantic, though. The two Manchester clubs made headlines when they brought over Tobin Heath and Christen Press (United), and Sam Mewis and Rose Lavelle (City). None of the four may be 'bright young prospects', but they could pave the way for Europe's top women's teams to look at the NWSL -- and the emerging talents for the US Women's National Team, ranked top in the world -- as a potential pipeline. And exposure in some of the biggest leagues in world football can only benefit both teams in the long run.
The efforts of US soccer's developmental programs are starting to bear fruit, and the players who emerged are starting to make their impact. There's momentum growing, even in North America, where 30 teenagers are earning MLS minutes -- 10 of whom are on their first teams. But the country needs to grow the sport further -- and grow its players further -- to make sure the likes of Pulisic aren't a one-off, and the failure to qualify for the World Cup will not happen again.
This fledgling golden generation are charging ahead, paving the way for those to follow them. It's an exciting time for US soccer, the roots of something that could grow and bloom by 2022.
For now, though: watch this space.
Catch the best of US soccer talent in international action in the Bundesliga, FA Cup, Serie A, and more, exclusively on ESPN+. Subscribe for just $5.99 a month -- or save with the $49.99 annual bundle!