ACTA Protest in Pictures: Prague Demonstration Turns Out Hundreds
A Czech Republic demonstration by the Czech Pirate Party went off Feb. 2 despite freezing cold temperatures, and hundreds of protesters marched to denounce ACTA, the international treaty meant to combat piracy. Protesters carried signs reading 'Hollywood will not write our laws' and Say no to ACTA' as they sought to gain attention for their cause. The Czech Republic has already signed the treaty along with 21 other nations, including the U.S. However, the Czech Parliament still needs to ratify the treaty, and with the protest, that prospect is not yet assured. Government Web sites were attacked last week by DDoS attacks, and Anonymous hackers even posted an image of a Guy Fawkes mask on the Civic Democratic Party Web site.
ACTA is the Anti-Counterfeiting Trade Agreement meant to fight piracy by holding Web sites who host the content accountable for that content. Critics contend it goes too far and would alter the Internet in far-reaching ways amounting to censorship.
MUST READ: Neil Young to Apple: Give us High-Def Music on iTunes
MUST READ: Google Android Market Gets Security Makeover - Codename Bouncer: Ten Best Security Apps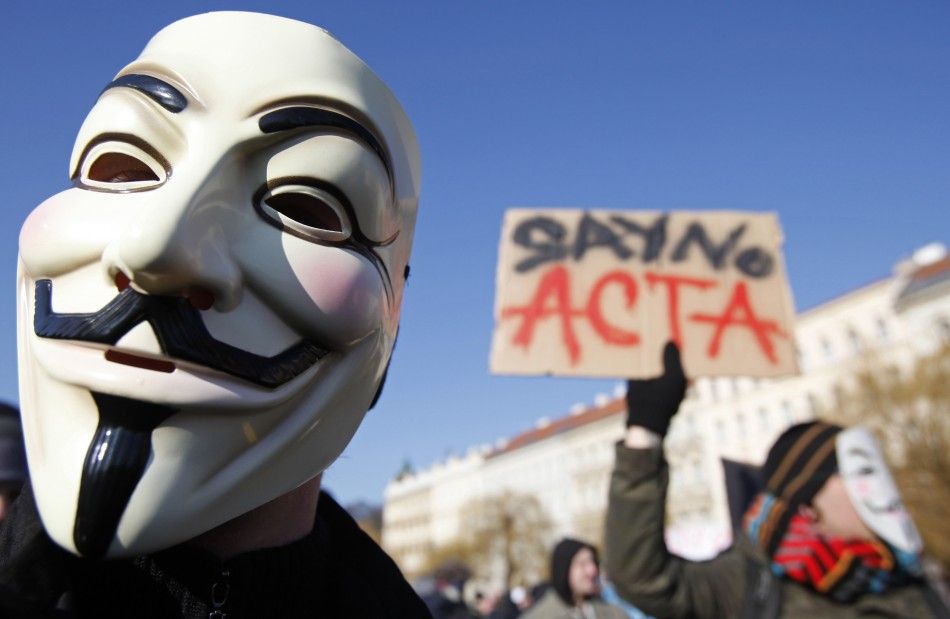 © Copyright IBTimes 2022. All rights reserved.
FOLLOW MORE IBT NEWS ON THE BELOW CHANNELS