Adobe Unveils Creative Suite 5.5 Subscription Editions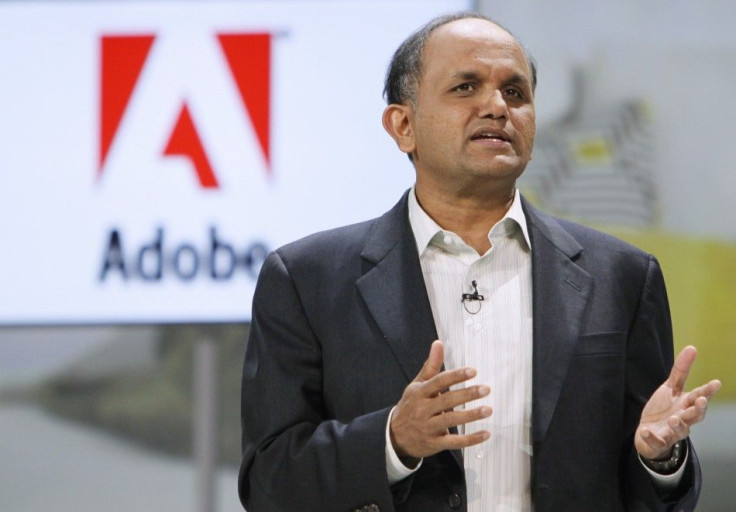 Adobe has launched subscription editions for its new Creative Suite 5.5, a collection of graphic design, video editing, and web development applications including Photoshop, Acrobat and InDesign.
Adobe said Creative Suite 5.5 product line enables designers and developers to target popular and emerging smartphone and tablet platforms.
Creative Suite 5.5 comes at a time when mobile devices are exploding in terms of sales and capabilities; radically altering the way content and applications are developed and consumed.
The launch marks a major change to Adobe's product release strategy for Creative Suite as it now plans to have Creative Suite product introductions at 24-month intervals and starting with Creative Suite 5.5, it will release significant mid-cycle updates.
In addition, new Subscription Editions ensure customers are always working with the most up-to-date versions of the software, without the upfront cost of full pricing. With subscription pricing customers can use flagship products, such as Adobe Photoshop for as little as $35 per month, Adobe Design Premium CS5.5 for $95 per month, Adobe Creative Suite 5.5 Master Collection for $129 per month.
Creative Suite 5.5 will drive the development of new digital experiences across devices, including all major smartphones and tablets, said Shantanu Narayen, CEO of Adobe in a statement. As publishers, media companies, advertisers and enterprises transform the way they develop and distribute their content, Adobe will be there to support them with technology innovations in content creation, management, measurement and distribution.
How it works?
Subscription editions of Creative Suite software are just like regular Creative Suite products - they are installed on your computer and provide all the same features and functionality. Choose a one-year plan for lower payments or a flexible month-to-month plan can stop and restart as needed.
By subscribing to Creative Suite, customers can choose a one-year subscription plan for lower payments or a month-to-month subscription for greater flexibility.
Who it's for?
* Customers of an older version of Creative Suite
* Customers no longer eligible for upgrade pricing
* Freelancers or owners of small businesses
* Anyone who needs the flexibility of software on an as-needed basis
Plan Options:
One-year plan:
The one-year plan offers lower monthly payments and requires a one-year commitment. This is the ideal plan for someone with an ongoing need to use Creative Suite software.
Month-to-month plan:
The month-to-month plan provides the flexibility of a short-term commitment that allows you to stop and restart your subscription as your business needs change.
The following products are available from Adobe.com on a subscription basis:
One-year plan (per month)1

Month-to-month plan (per month)2

Creative Suite Design Premium

US$95

US$139

Creative Suite Design Standard

US$65

US$99

Creative Suite Web Premium

US$89

US$135

Creative Suite Production Premium

US$85

US$129

Creative Suite Master Collection

US$129

US$195

Photoshop

US$35

US$49

Photoshop Extended

US$49

US$75

Illustrator

US$29

US$45

InDesign


US$35

US$49

Dreamweaver

US$19

US$29

Flash Professional

US$35

US$49

Adobe Premiere Pro

US$39

US$59

After Effects

US$49

US$75
This release helps enable designers and developers to deliver mobile applications on Android, BlackBerry Tablet OS, iOS and other platforms; create rich browser-based content across screens using HTML5; and leverage Flash Player to deliver premium video content, casual games and rich Internet applications.
With the launch of Adobe Flash Builder 4.5 Premium (available in Creative Suite 5.5 Web Premium) and the Flex 4.5 framework, developers can easily develop and deploy mobile applications to more than 200 million smartphones and tablets by the end of 2011.
Adobe Creative Suite 5.5 products are scheduled to ship within 30 days, with availability through Adobe Authorized Resellers, the Adobe Store at www.adobe.com/store in North America and Adobe Direct Sales. Estimated street price for the suites is expected to be US$2599 for CS5.5 Master Collection, US$1899 for CS5.5 Design Premium, US$1799 for CS5.5 Web Premium, US$1699 for CS5.5 Production Premium and US$1299 for CS5.5 Design Standard.
© Copyright IBTimes 2023. All rights reserved.