AFP Reporter Shot In Donetsk: Alexander Gayuk Recovering In Hospital, According To Report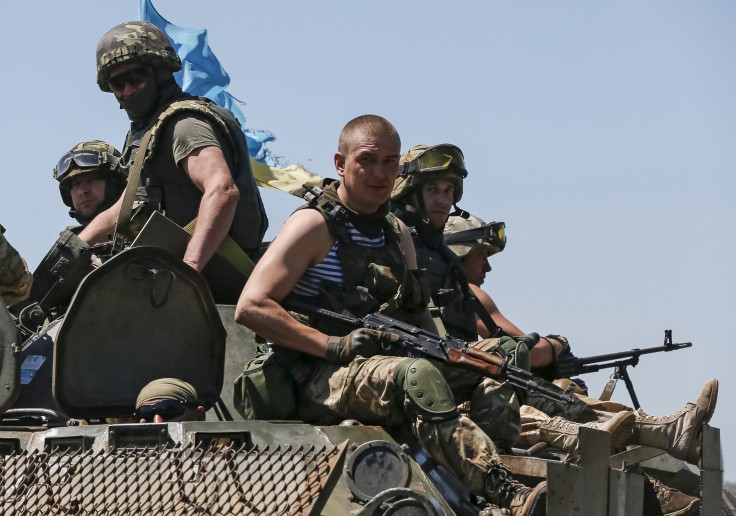 A reporter for Agence France-Presse, a Paris-based news service, was shot in the leg during fighting in Donetsk in eastern Ukraine, according to a translated account by the Moscow-headquartered news service Interfax and other sources. The reporter, Alexander Gayuk, is reportedly recovering in a hospital.
Translated into English through Google Translate, the Interfax report indicated Gayuk is recovering from a leg wound considered not to be life-threatening. The report suggested there were no fatalities in the associated fighting.
The translation of a report by the Russian state-funded RT indicated Gayuk was wounded after being caught in a crossfire. He resides in an area that experienced intensive shelling, according to the Russian state-owned Sputnik News. Fighting in the area in the past week killed two people and injured nine others, Sputnik News reported.
Fighting between pro-Russian separatists and the Ukrainian government has killed more than 6,400 people since the conflict began in April 2014. The Ukrainian government, the U.S. and a number of European countries have claimed Russia is involved in the conflict, which Moscow has repeatedly denied.
Recent media reports have indicated pro-Russian rebel leaders in Donetsk and Luhansk are now willing to remain part of Ukraine, but under special circumstances: Instead of the areas being either annexed by Russia or independent, they could become semiautonomous regions in Ukraine. Such a move reportedly has the backing of Russian President Vladimir Putin.
"This is a fundamental issue. I think this position should be viewed as a sound precondition for the start of substantial negotiations," Putin said, according to an interview transcript published by the Italian newspaper Corriere della Sera and released by the Kremlin.
Reporting in Ukraine has proven to be dangerous. Six journalists were killed while reporting in the country in 2014, according to Reporters Without Borders. Another two journalists have already been killed while reporting there in 2015, the organization said.
© Copyright IBTimes 2023. All rights reserved.