Vladimir Putin Urges Donetsk And Luhansk To Remain Part Of Ukraine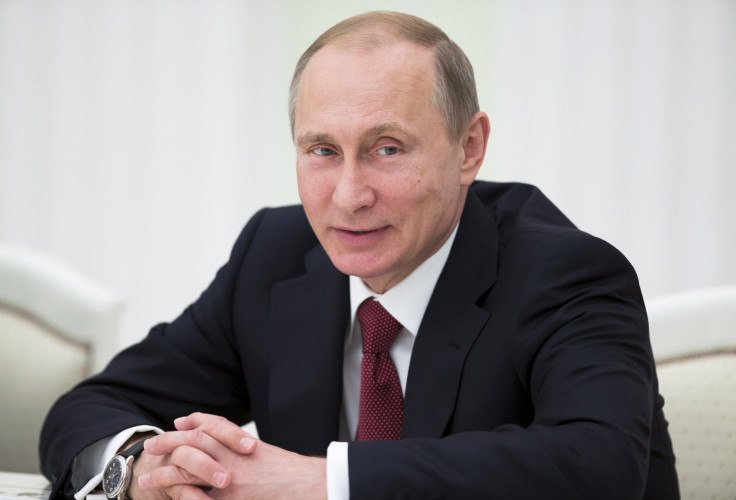 Russian President Vladimir Putin is pushing a proposal that would see the self-proclaimed republics of Luhansk and Donetsk remain under Ukrainian control. Leaders in the disputed regions have said they might be open to the idea provided conditions of the failing ceasefire are met by Ukraine.
"This is a fundamental issue. I think this position should be viewed as a sound precondition for the start of substantial negotiations," said Putin, according to a transcript of the interview published by Italian newspaper Corriere della Sera and released by the Kremlin.
While EU and NATO officials suspect the Russian military is helping the rebels in their fight against Ukrainian troops in East Ukraine, Putin has resisted calls to annex both regions as he did with Crimea in March 2014. The cost of rebuilding the region and assimilating the millions of civilians living there, it is thought, is the reason it will not happen. In addition, Russia's economy has suffered badly since EU-led sanctions were put in place against it last year.
Europe would also like to see the sanctions lifted as Russia is considered one of its biggest trade partners, but that can only happen if Russia withdraws its troops and weaponry from Ukraine, and meets the full conditions of the Minsk II agreement that was signed in February. Putin has also expressed a desire to normalize ties between Europe and Russia, as well as seeing an end to fighting in the region.
"The key aspect of the political settlement was to create conditions for this joint work, but it was essential to stop the hostilities, to pull back heavy weaponry. On the whole, this has been done. Unfortunately, there is still shooting occasionally and there are casualties, but there are no large‑scale hostilities. The sides have been separated. It is time to begin implementing the Minsk agreements," he said.
However, the group charged with overseeing the conflict, the Organization for Security and Cooperation in Europe, said earlier this week it witnessed some of the most intense fighting since the ceasefire agreement was signed. The Ukrainian military reported 14 soldiers were killed and dozens injured in battles near the de facto rebel capital of Donetsk.
Fighting continued Saturday with the Ukrainian military reporting increased use of Grad rockets, which are supposed to be banned under the ceasefire agreement.
© Copyright IBTimes 2022. All rights reserved.
FOLLOW MORE IBT NEWS ON THE BELOW CHANNELS