African Union Soldiers In Somalia Accused Of Rape, Sexual Abuse In Human Rights Watch Report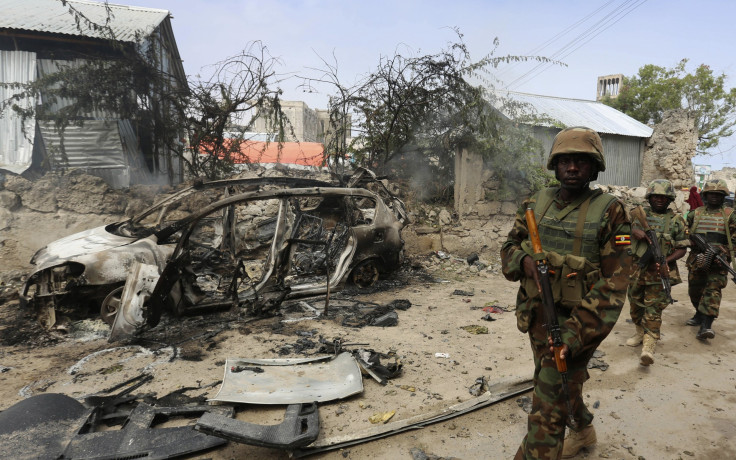 African Union soldiers in Somalia raped and sexually assaulted women and girls -- some of them as young as 12 -- who came to their bases seeking medical aid, the United States-based Human Rights Watch, or HRW, said, in a report published Monday.
The report documented the alleged sexual exploitation of women and girls at two separate bases of the African Union Mission in Somalia, or AMISOM, in the Somali capital of Mogadishu, since 2013. The 22,000-strong AMISOM force in Somalia receives a large chunk of its donations from Western countries, including the U.S. and the UK. Its soldiers, drawn from six African countries, have been fighting alongside Somali government troops against the Sunni Islamist militant group al-Shabab since 2007.
"Some African Union (AU) soldiers have misused their positions of power to exploit Somalia's most vulnerable women and girls," Liesl Gerntholtz, women's rights director at HRW, said in a statement. "Somalia has many intractable problems, but the Somali and AU leadership could end sexual exploitation and abuse by pressing troop-sending countries to hold abusers responsible."
The HRW report, based on the testimony of 21 women and girls who claimed to have been sexually abused, alleged that the soldiers had attempted to cover up the incidents by giving the victims food or money afterwards "in an apparent attempt to frame the assault as transactional sex." The report also added that a number of women and girls who had been assaulted had contracted sexually transmitted diseases.
"The AU military and political leadership needs to do more to prevent, identify, and punish sexual abuse by their troops," Daniel Bekele, the Africa director at HRW, said in the statement. "As another food crisis looms in Mogadishu's displacement camps, women and girls are once again desperate for food and medicine. They should not have to sell their bodies for their families to survive."
AMISOM officials, however, denounced the report as "unbalanced and unfair" and said that the alleged rapes were "isolated incidents," Al Jazeera reported.
© Copyright IBTimes 2023. All rights reserved.