After G20 Fails To Agree On Emission Goals, China's Claims Of Climate Leadership Under Test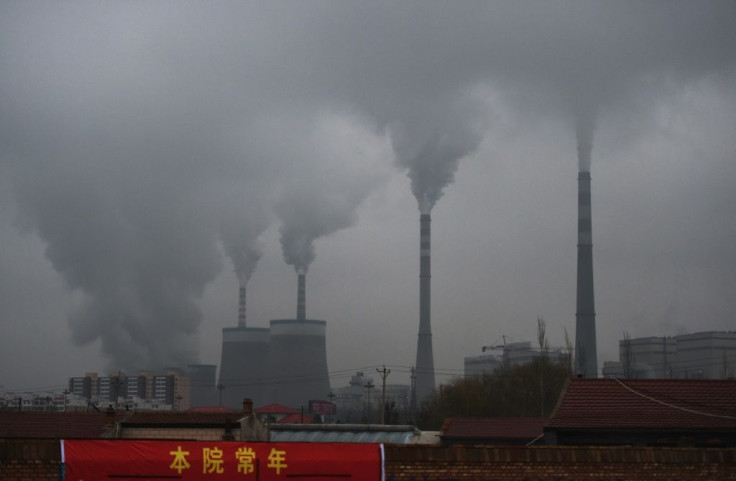 KEY POINTS
The G20 meetings late last month in India ended without a joint communique
China rejected blame for the meet's failure to agree on climate goals
China's fossil fuel expansion will only raise the price it has to pay: ASPI's Kate Logan
The planet's future should not be used as a political tool by any party: E3G's Belinda Schäpe
China's role in pushing for global climate action has become even more crucial in recent years as the world's second largest economy remains the world's largest carbon emitter. But reports that the Chinese delegation's "obstruction" led to the recent G20 climate meet ending without an agreement on climate targets have put Beijing's claims of climate leadership to the test.
The climate meetings ended July 28 without a joint communique from the member states, which account for around 80% of the world's total carbon footprint, on concrete targets to cut greenhouse gas emissions. After the meetings in the southern Indian city of Chennai, reports emerged that China obstructed discussions on key issues, such as reducing emissions and halting the use of fossil fuels.
The demands by developed countries to reduce emissions to limit global warming to 1.5 celsius were opposed by developing countries at the meeting, who said it would limit their economic growth, reports have quoted officials from host India as saying. China and Saudi Arabia reportedly backed away from making commitments.
On Wednesday, China responded to those reports, rejecting blame for the meetings' failure to secure an agreement. "Some countries introduced geopolitical issues as an obstruction and the meeting failed to adopt a communique. China finds it regrettable," a Chinese foreign ministry spokesperson said in a statement.
China insisted that it was "a doer in advancing climate governance," asked developed countries to take their climate responsibilities seriously and "stop such acts that affect and undermine global climate response as adopting unilateral measures, decoupling, severing industrial chains and erecting trade barriers."
China's opposition to "progressive language" on ultimately phasing out fossil fuel use isn't surprising, Belinda Schäpe, policy adviser on China and EU-China relations at the Climate Diplomacy and Geopolitics team of climate think tank E3G, told International Business Times.
She pointed to when China was among the countries that pushed to water down fossil fuel language in the last few minutes of negotiations at the COP26, or the UN Climate Change Conference, held in Glasgow in 2021, after most nations had agreed to the text.
Kate Logan, associate director of climate at the Asia Society Policy Institute (ASPI), agreed that China's alleged blocking of negotiations was not new, considering its ongoing challenges – such as difficulty in giving up coal – in meeting its climate goals.
Although Beijing sees G20 talks as a supplement to the UN for climate negotiations, its continued expansion of fossil fuels "will only serve to raise the literal and figurative price tag" it has to pay for its climate targets, she said.
Logan said China's claims of global climate leadership will "increasingly be in doubt" as the world scrambles to curb the impacts of climate change. Despite Beijing's pledge to peak fossil fuel emissions by the end of this decade, the tragic floods, scorching heat waves and extended droughts in China only highlight the urgent need for greater action.
And, if Beijing does support calls to triple renewable energy efforts and double energy efficiency within the decade, it could lend credence to China's claims that it is a cooperative global player in climate action.
The Asian economic giant has indeed demonstrated solid climate action in the past years. For instance, China's work on renewables has put it in a good position to phase down coal use much earlier than planned. But the Chinese government has not yet laid out a clear strategy on how it will actually phase out coal, the largest contributor to the country's carbon emissions.
Geopolitics has also increasingly spilled over into the climate arena. U.S.-China climate talks were suspended last year after then House Speaker Nancy Pelosi's visit to Taiwan, along with other critical issues that Washington and Beijing were to tackle in 2022.
"The planet's future should not be used as a political tool by any party. If geopolitics prevent countries from cooperating on climate change, it doesn't stop them from competing with each other to do better," Schäpe said.
China has come a long way from its "obstructive role" in climate discussions during the COP15 summit in 2009 and even helped support the creation of the Paris Agreement. However, the country can still play "a more constructive and progressive" role in terms of establishing clear commitments regarding its coal use as well as backing climate finance, she said.
© Copyright IBTimes 2023. All rights reserved.