After NYC Bus Driver Arrests, Union Tells Drivers To Exercise Extreme Caution, Even If It Means Delays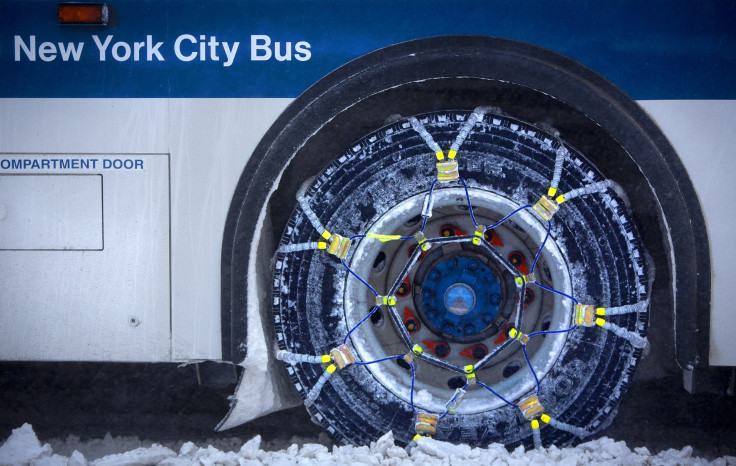 Things may be slowing down on New York City's fast-paced streets. Following two accidents in which city bus drivers were arrested and charged with misdemeanors under new traffic rules, Transport Workers Union (TWU) Local 100 President John Samuelsen is calling on the city's bus operators to exercise extreme caution -- even if it means causing delays.
"If you do not make your schedule, so be it," Samuelsen said in a Sunday night message to the 10,000 city bus drivers represented by the union. "If traffic backs up as you await to make an unquestionably 'safe' left turn, so be it. If the bosses are displeased, so be it. Do not jeopardize your future for the sake of NYC Transit's on time bus performance."
By increasing penalties for traffic violations, New York City's new "Vision Zero" laws aim to crack down on reckless driving and bolster pedestrian safety. Among the rule changes, which took effect last summer, is the new misdemeanor status of "failure to yield," a regulation that's meant to protect pedestrians who have the right of way in crosswalks. The TWU says that portion of the new law unfairly targets bus drivers, who have to regularly deal with heavy traffic, unforgiving timetables, unregulated left turns and buses with blind spots.
Last Friday, Francisco De Jesus, a 30-year veteran of the Metropolitan Transportation Authority, was arrested under the new law after hitting and injuring a 15-year-old girl while making a left turn in Brooklyn. In December, another MTA driver in Brooklyn was arrested after striking and killing an elderly woman in a similar scenario.
The arrest in December outraged local bus operators. Colleagues of the arrested driver almost walked off the job the following morning.
Paul Steely White, the head of Transportation Alternatives, a pedestrian and bicycling advocacy group, applauded De Jesus' arrest. He told the New York Times that bus drivers "should be setting the standard for driver behavior in the Vision Zero era."
The MTA declined to comment on the union memo. It remains unclear how large an impact TWU's recommendations could have on the system's operations.
Meanwhile, the union also is pushing the New York City Council to carve out an exemption for bus operators on the new "failure to yield" penalty. Last week, the council referred a bill to that effect to the transportation committee.
© Copyright IBTimes 2023. All rights reserved.
FOLLOW MORE IBT NEWS ON THE BELOW CHANNELS