After Paris Attacks, French Muslims, Refugees In Paris Are Fighting The Stigma Left Behind From 9/11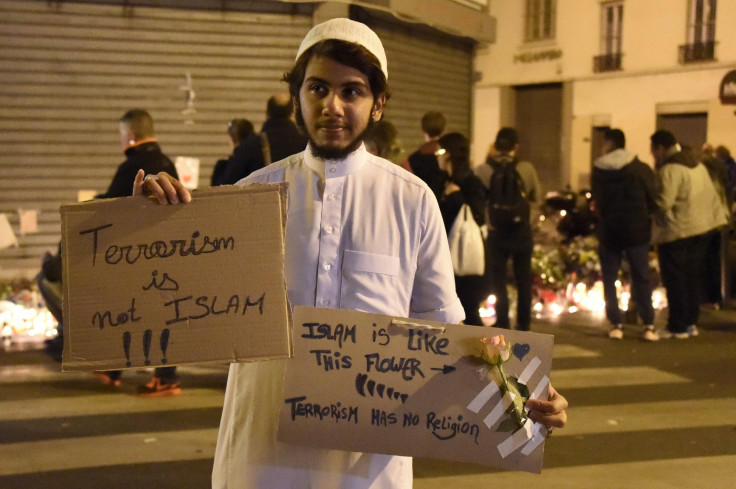 PARIS -- Wahib Lakhdhar's first encounter with the Islamic State group was in his home country, Tunisia, when two of his neighbors left to fight with the militant group in Syria. A year-and-a-half ago the 29-year-old moved to Paris to work in a bakery and any thoughts of the terrorists were quickly put to one side as he embraced life in his new city. But in the last year, as Paris and Tunisia have been devastated by major attacks claimed by the Islamic State group -- also known as ISIS or ISIL -- Lakhdhar has been forced to confront the ugly realities of violent extremism perpetuated in the name of Islam.
Lakhdhar said he does not understand how anyone could use his religion to defend Friday's brutal attacks that left at least 129 dead and hundreds more injured. For him, France is the still the country of liberté, égalité and fraternité.
"If you stay calm and respect people, people will give you respect. I'm comfortable here, even in terms of confrontations with police or racism," Lakhdhar told International Business Times, sitting at a cafe in the 20th arrondissement, an immigrant-dominant neighborhood of Paris.
Fissures Yet To Heal
But some members of Paris' Muslim community do not share Lakhdar's laissez-faire attitude. Others believe the terrorist attacks in the United States on Sept. 11, 2001, created fissures between Muslims and non-Muslims in France that have yet to heal.
"9/11 cemented suspicions between Muslims and French. The Muslim person became a potential terrorist," said Khalil Merroun, director of the mosque in Courcouronnes, roughly 12.4 miles south of Paris and the hometown of Omar Ismail Mostafei, one of Friday's attackers.
Merroun told IBT that he knew of Mostafei's family but said he did not know the 29-year-old personally. Mostafei moved from Courcouronnes after high school and details of his whereabouts since then are murky. French police are investigating whether he travelled to Syria to fight ISIS, while his brother said he believed Mostafei was in Algeria.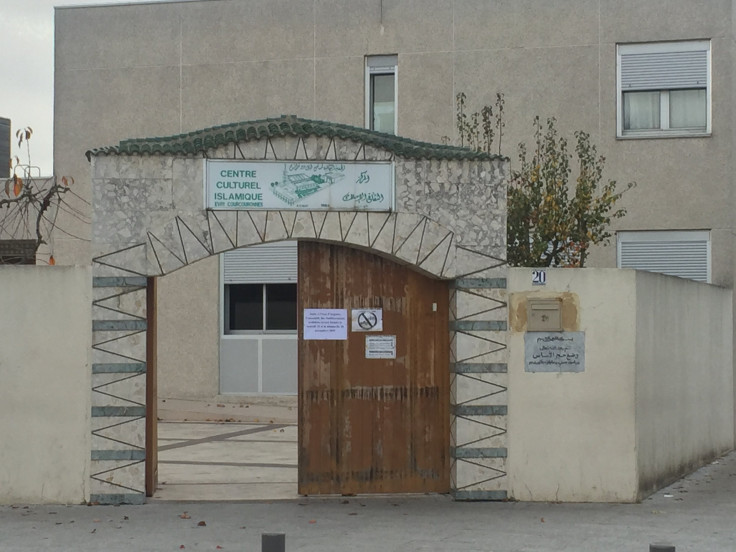 On Friday, Mostafei was one of four men who stormed the Bataclan music venue in Paris, firing repeated rounds of their Kalashnikovs at the mass of concert-goers, before detonating suicide belts. Police later identified him by a finger found at the scene. The brutal assault at Bataclan was one of six across Paris on Friday night, making it the most deadly massacre in France in more than 70 years.
It's the second time this year France has been the target of terrorist attacks by groups claiming to be followers of fundamentalist Islam. In January, the attacks at French satirical magazine Charlie Hebdo and kosher supermarket Hyper Cacher sparked a strong anti-Muslim backlash in France. The same occurred after the 9/11 attacks in New York City, which prompted a notable rise in anti-Muslim sentiment among the non-Muslim French.
This feeling, according to some analysts, is a deliberate ploy on the part of ISIS to further alienate Muslims in secular society. A report titled "The Long-run Effect of 9/11: Terrorism, Backlash, and the Assimilation of Muslim Immigrants in the West," published in the Economic Journal, explains: "Terror groups may try to provoke a backlash against their own ethnic or religious group in the targeted country, in order to halt the assimilation of Muslim adherents into Western society."
But this time the terrorists' aims seem to have backfired. After Friday's incomprehensible events, Merroun is hopeful that "citizens will understand that they [terrorists] hit diversity in France." The killers did not distinguish race, age, sex or religion -- all were mercilessly gunned down.
Memorials across the city this week were teeming with immigrants, Muslims and refugees -- minorities in the country who have often felt isolated from French society-- who feel the same pain as everyone else in Paris.
"Syrians can feel what the French people feel because we see this every day [in Syria]," Bashar Youssef, a Syrian refugee who has been living in France since July 2014, told IBT at a cafe outside Place De La Republique, where people have gathered nightly since the attacks to mourn the victims. "We are sad, it has kind of become our country. We live here, we have friends here. I could have been there."
Youssef remarked that many refugees had gathered at the memorial that Sunday night -- a very important show that refugees and Parisians "can stand together."
The journalist was forced to leave Syria because of the Syrian government's crackdown on the media during the early years of the civil war. He didn't speak French and knew the transition to France would be difficult, but "this safety was something we needed." Youssef is a proud atheist although he lives and has a child with a Syrian Muslim woman. In Syria, it would have been difficult to be together or marry since there's no civil marriage, and that's a big reason why he prefers to live in France.
But Friday's attacks may make it much more difficult for refugees hoping to come to France to benefit from the same opportunities Youssef has enjoyed. One of the attackers reportedly entered Europe from Syria with a fake Syrian passport, before making his way to France.
After the attack, French President Francois Hollande announced that the country's borders would be closed with immediate effect. Despite this, borders remained open but tightly controlled by police. On Monday, Hollande addressed the French Parliament at Versailles, asking to amend the constitution, allowing French security forces to deny entry to any dual citizen who poses a "terrorism risk."
Deepening Mistrust
Many French Muslims fear this change to the law will only serve to entrench the mistrust from French society.
In Courcouronnes, a Muslim woman who moved to France 35 years ago from Morocco, told IBT that, after the attacks on Friday, her 17-year-old son returned home from his internship and said that the company's secretary had looked at him "bizarrely." The woman told her son to carry on as usual and reminded him that they had a right "to be upset just like everyone else."
Muslims "are always looked at badly. It's always us first. It's possible that someone enters our house and attacks, but what can we do?" she said.
More recent immigrants from Muslim countries are also anticipating further assaults against Muslims.
"I'm sure [attacks] will happen [against Muslims and refugees] somewhere in France. There are too many racists and too many people against refugees," Youssef said. "I can't be afraid because I faced a lot in Syria."
As Merroun, the mosque director, notes, until Muslims in France can completely disassociate themselves from Islamic-related terror groups, "the first victims of terrorism will be Muslims."
© Copyright IBTimes 2023. All rights reserved.