After Texas Floods, Hurricane Season 2015 Now A Greater Threat To State's Vulnerable Rivers And Bayous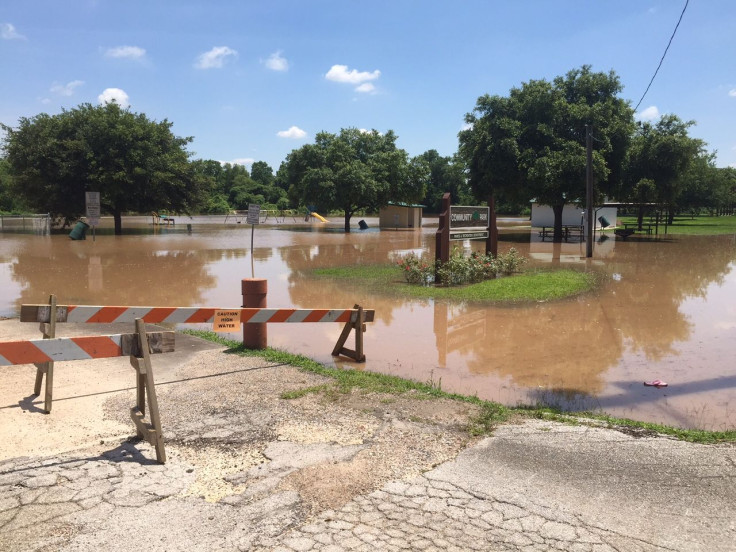 HOUSTON -- When Hurricane Katrina slammed into New Orleans in 2005, Terrence Gasper caught a bus from the Superdome, fell asleep and woke up in Houston. Once the storms abated, he decided to stay, making a new home and setting up a barber shop he named Young Fellas.
But after the past week of extreme flooding in Houston, Gasper said he'd head back to New Orleans in a heartbeat. He's concerned Texas can't handle any more severe weather. "If a major storm was to come right now, it would knock us off," Gasper, 38, said in his low, gravelly voice. "It would wipe us out."
After more than a week of deadly flooding, Gasper and other Houston residents were confronted with a new threat Monday with the start of the Atlantic hurricane season. About 35 trillion gallons of rain fell in Texas in May, enough to cover the entire state with 8 inches of water. The storms overflowed rivers, killed 22 people and damaged more than 4,000 properties. If a hurricane strikes in the next few weeks, the area's swollen rivers, bayous and reservoirs could be vulnerable to more flooding, local officials said.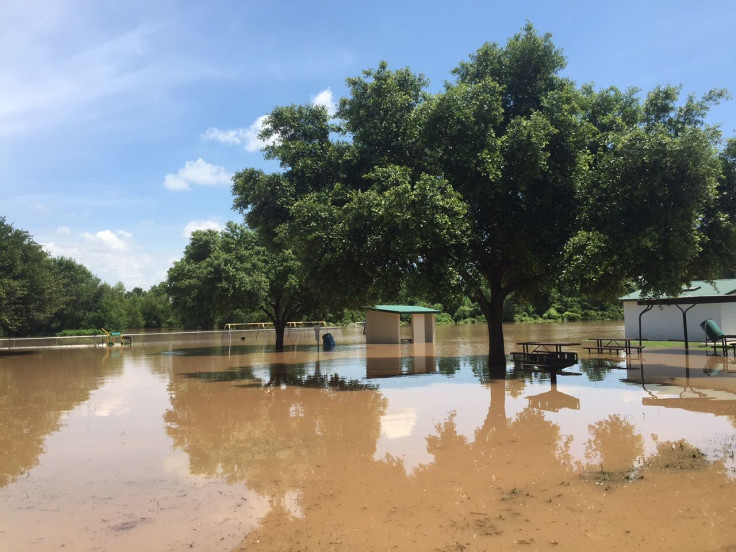 Meteorologists have predicted about seven named storms this season. At least three of them are expected to become hurricanes. If that happens and they head for Texas before the soil has a chance to dry out from the floods, things could get bad, said Lance Wood, a science and operations officer in the National Weather Service's Houston/Galveston district.
"The ground is pretty wet to start the season. There's no doubt about that one," he said. "You kind of have to see what happens the rest of June and July as you lead up to the peak of hurricane season as to do we stay wet or not."
Texas hasn't experienced a major hurricane in seven years, since the Category 2 Hurricane Ike caused $29.5 billion in damage in 2008. It was the third-costliest hurricane in the United States, falling just behind Katrina and 2012's Hurricane Sandy. Before that, Tropical Storm Allison flooded Houston with 35 inches of rain in 2001.
Hurricanes produce four major threats: Wind, tornadoes, heavy rain and storm surges. Those last two could hurt Texas the most after the recent week of flooding, Wood said.
For now, the forecast is clear. The next week should be sunny, if cloudy, and life in many parts of the state seems to have returned to normal. U.S. Route 59 and the Katy Freeway into Houston buzzed with cars Monday as people shopped at Macy's and Sears. Residents with bicycles on their porches had set out their sneakers to dry in the sun. Along the Addicks Reservoir outside the city, the grass wasn't even wet.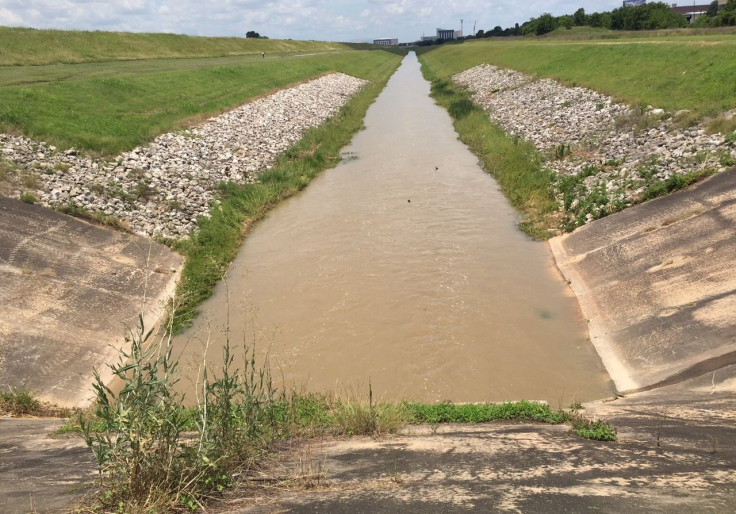 But you didn't have to drive far to find evidence that a hurricane could instantly devastate the Houston area. Off the Brazos River in Rosenberg, a Houston suburb, a community park had become a lake. A child's pink flip-flop floated in the running brown water near an almost fully submerged swing set. The streets were barricaded, but that didn't stop drivers from stopping along Avenue A to take pictures.
If a hurricane does come in the next few weeks, Houston could be especially at risk, said Sam Brody, the director of the environmental planning and sustainability research unit at Texas A&M University in College Station. The city is low-lying and has no topography, leaving nowhere for the water to run, he added. Because Houston is paved over, a hurricane's storm surge or rains could prove problematic.
"Once the water gets into the bay, it's almost like a bathtub," Brody said. "The water sloshes over the bathtub, and in this case, sloshes over into the land where people are living."
Reservoirs can only help so much, he said. City officials need to prepare to deal with the floods and the hurricanes at the same time by developing better drainage systems. Even if nothing happens in the next few weeks, at some time or another, "we're going to get storms," Brody said.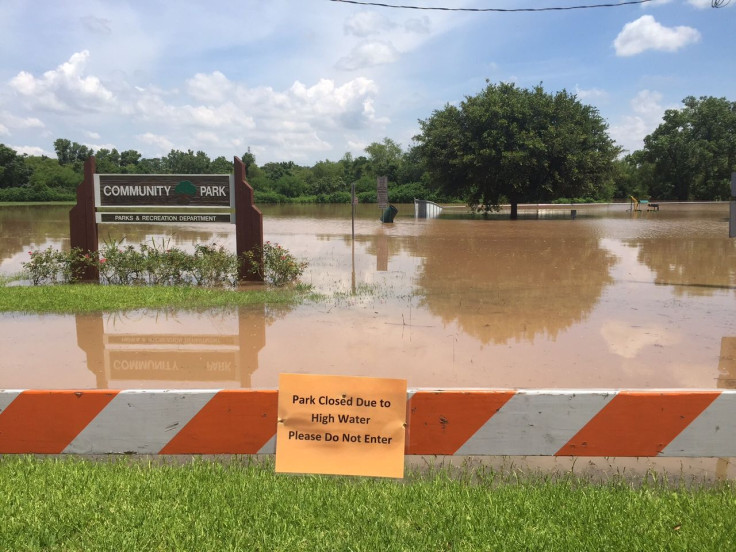 People weren't ready for last week's rains, judging by the sales at Southland Hardware Store. The family-owned business sold out of box fans, Shop-Vacs, mops and quick roofing cement the day after the first round of flooding on Memorial Day. Because the focus in recent days turned to cleanup, "now we're selling out of all the bleach," manager Kathleen Maddux said.
Maddux, who grew up in Houston and lives 20 minutes away, said she's personally ready for any hurricanes. The 37-year-old keeps a big plastic tote bag full of supplies, including duct tape. She'll grab that and a gallon of water if she hears a storm is coming.
Harris County Judge Ed Emmett said he hoped the floods inspired people to get ready for hurricanes. As the county's chief executive officer, he made the rounds Monday on local TV and radio stations. Between interviews, he hosted a "hurricane season" lunch with meteorologists.
Throughout it all, Emmett applauded the emergency management teams' response to the floods but tried to make a point about the future. "We live on the Texas Gulf Coast," he explained. "It's always flooded here to an extent."
FOR FREE to continue reading
✔️ Unlock the full content of International Business Times UK for free
offer available for a limited time only
✔️ Easily manage your Newsletters subscriptions and save your favourite articles
✔️ No payment method required
Already have an account?
Log in
© Copyright IBTimes 2023. All rights reserved.