After UNESCO Controversy, Palestinian Leader Claims Israel Denies Christian And Muslim Ties To Jerusalem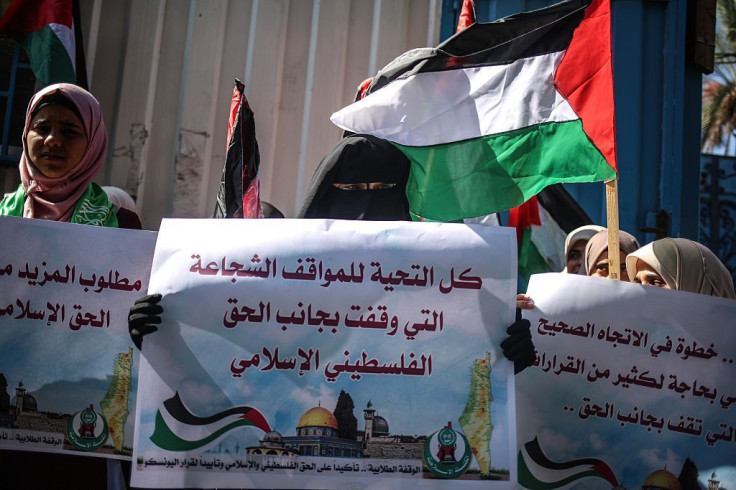 The Palestine Liberation Organization has called for Israel to respect resolutions by the United Nation's world heritage organization that acknowledge Jerusalem as sacred to all three monotheistic religions, but only mention certain holy sites by their Islamic names.
Three UNESCO resolutions adopted in the last 10 days refer only to the Islamic "Al Aqsa Mosque" and "Al Buraq Plaza" and do not include their Hebrew equivalents. The latter's English-language Jewish names "The Western Wall" is only included between quotation marks. The collective area is known as "The Temple Mount" in Judaism and "Noble Sanctuary" in Islam. Jews revere the "Har HaBayit," as its known in Hebrew, as their holiest site and the location of the first temple. Muslims revere the site "Haram Al Sharif," as its known in Arabic, as the place where Prophet Mohammad ascended into heaven and to which Jesus will return on judgement day.
The latest UNESCO vote passed 10-2 Wednesday and reaffirms the placement of Jerusalem and its ancient walls on a list of World Heritage Sites in danger. An Oct. 13 vote on a similar resolution on the holy site referred to Israel as an "occupying power" and condemned its treatment of Palestinians. The votes sparked outrage from Israeli officials and Israel has since withdrawn its UNESCO ambassador.
"Who is deserving of condemnation? Certainly not Israel. Israel deserves all possible praise on this issue, as a beacon of light and progress, tolerance and rights. It is UNESCO that deserves condemnation not only for its present blindness but for its past blindness as well," Israeli Prime Minister Benjamin Netanyahu wrote Wednesday in a Facebook post.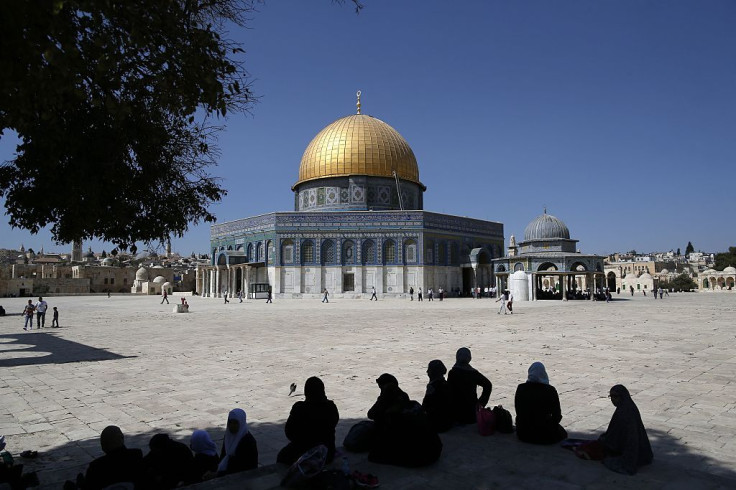 The PLO Secretary-General Saab Erekat, however, has argued that the votes only reinforce the Islamic holy status of the Al Aqsa Mosque and recognize the connection that Palestinians claim to Jerusalem. He maintained that Palestinians and Jordanians are the ones who take care of the site and accused Israel of "illegal attempts to change the identity of Occupied East Jerusalem, including its Christian and Muslim traditions."
"It calls for respecting the status quo of its religious sites, including the Al-Aqsa Mosque Compound that continues to be threatened by the systematic incitement and provocative actions of the Israeli government and extremist Jewish groups," Erekat added in a statement Wednesday.
Israel considers Jerusalem to be its capital, but this is not internationally recognized. Palestinians have considered East Jerusalem as the capital of an independent state in the West Bank and Gaza Strip. Jordan currently has custodial rights over Jerusalem's holy sites, considered the holiest in Judaism and third holiest in Islam. They have frequently become a focal point of conflict between Israelis and Palestinians.
© Copyright IBTimes 2023. All rights reserved.