Aging in America: Treating The Nation's Sickest, Oldest and Costliest Patients At Home Could Save Billions In U.S. Healthcare Costs
NEW HYDE PARK, New York -- Helen Panajoti welcomed Dr. Joseph Milano into her living room where her 89-year-old husband, Peter, waited in a wheelchair. Milano was there to check up on Peter's progress after a nasty fall that Helen says was "his fault."
But recovering from the fall was only the first of his problems -- Peter also suffers from diabetes and chronic compression of the spinal cord, called spinal stenosis, which causes muscle weakness. Plus, only about half of his heart is functional.
Peter seemed to take little interest in the discussion between his wife and the doctor, though. Instead, he made a simple request -- some earwax had built up in his ears and he wanted Milano to get it out.
After a five-minute cleaning, Peter said he could hear much more clearly. He smiled his wide signature grin while Helen consulted with Milano about the medications she administered daily to keep all his other problems in check.
"If we didn't get the help we've been getting, I think he'd be in a nursing home," Helen says.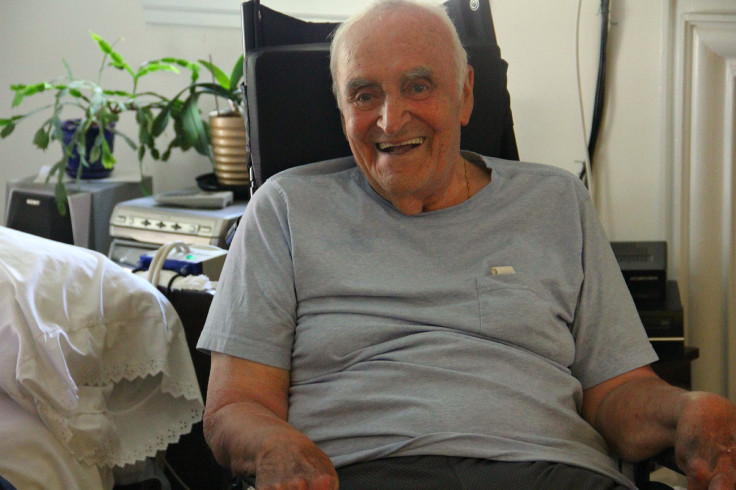 Benefits For Patients - And Taxpayers
Though it sounds like a quaint scene from a bygone era when physicians regularly made house calls, Milano's visit with the Panajotis last week is part of a long-running program at the North Shore-Long Island Jewish Medical Center. The program is a model for a much broader, national initiative that would send physicians on home visits to elderly patients based on the idea that doing so boosts patients' health, improves quality of life and saves taxpayers money.
As administrators of the nation's largest health insurance program, Medicare officials are particularly interested in the concept. Medicare covers 55 million people who are at least 65 years old, and the number of Americans eligible for the program is expected to grow to 72.1 million by 2030. Three years ago, Medicare launched a pilot program to test whether doctors and nurses who spent an hour in a patient's home asking basic questions about medications, loneliness and diet and exercise might provide better and cheaper care than hospitals or nursing homes.
Following a legislative directive in the Affordable Care Act, Medicare launched a program called Independence at Home that enlisted 17 hospitals to send physicians, nurses and social workers to visit elderly patients such as Peter, who was part of that demonstration. Upon arrival, the healthcare team performs simple tasks such as adjusting patients' medications and recording their blood pressure to head off any medical emergencies from occurring later.
In the program's first year, healthcare professionals who treated 8,400 patients in their homes created $25 million in savings for Medicare – or $3,070 per patient. The American Academy of Home Care Medicine, which advocated for the demonstration, estimates that 1.5 million Americans would be eligible for the program if it were rolled out nationwide, for a cost savings of $4.5 billion a year or $45 billion over 10 years.
The program addresses what some critics have said is a missing component of Obamacare. That is, an effort to rein in costs. The rate of Medicare spending per capita is expected to grow from about 1 percent between 2010 and 2014 to about 4.1 percent through 2024. Medicare spending accounts for 14 percent of the federal budget and one-fourth of the program's total expenditures go toward hospital services.
While the value of home-based care seems evident to many patients and their families, health policy experts say a large-scale demonstration is essential to test the assumption that providing these services will keep people out of hospitals, and actually save money.
There's good reason to suspect it will. AARP compiled 38 studies between 2005 and 2012 that found states that had expanded home services saw slower growth in healthcare-related expenses. In Arkansas, a program that connected 919 seniors at risk of entering a nursing home to services that helped them stay in their own homes saved $2.6 million, which cut government spending by 24 percent for those participants. A Maryland evaluation showed that the cost for patients who transitioned to community care after being in a facility dropped from $9,114 to $5,957 per month, and those patients reported a higher quality of life. However, none of those studies demonstrated results on the scale that Medicare would require.
The pilot program focused on helping Medicare cut back on a particularly costly trend: About 30 percent of payments are spent on treating just 5 percent of enrollees. For that reason, patients who enrolled had to have three or more chronic illnesses and have been hospitalized at least once in the past year.
Patients certainly seem to prefer this approach. At the nearby home of 92-year-old Josephine Milmoe, Milano detects slight changes in her heart rate and rhythm. He orders an electrocardiogram to be conducted at her home the following week.
Milano asks what she thinks about taking another medication for her heart.
"Well, whatever you think -- as long as I can stay in my home and don't have to travel anywhere," she says.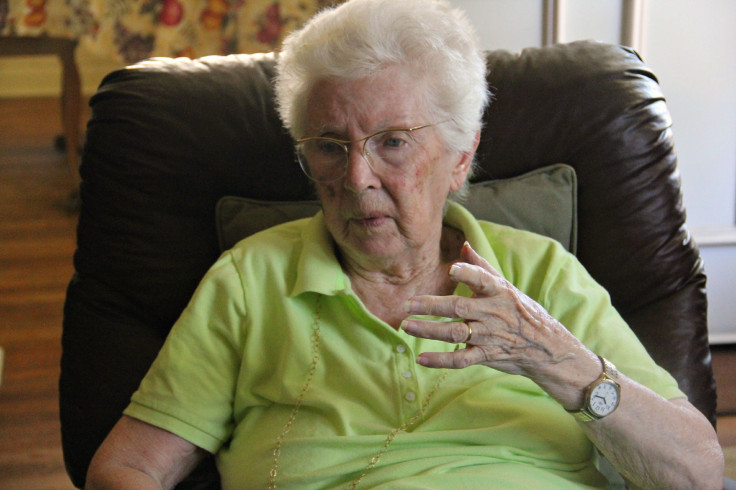 The facilities in Medicare's pilot program also lowered rates of hospitalization and showed a decrease in patients' reliance on emergency services during the demonstration, but Medicare did not reveal by how much these rates were reduced in the first year.
Reducing End-of-Life Costs
By visiting patients in their homes, Milano is also poised to help both patients and their family members understand options for care as they reach the end of life, which is some of the costliest care a person ever receives. Currently, about 28 percent of the money Medicare spends is paid out in the final six months of patients' lives.
Milano estimates that he has had 1,500 end-of-life discussions with patients and family members over his years of practice. During nearly every visit, he reviews advanced directives with patients to dictate their preferences for resuscitation, life support or invasive procedures.
Eva Wagan has been caring for her 91-year-old mother, Lucita, for the past 15 years. Lucita is paralyzed at the waist and has end-stage kidney failure so must be transported to a dialysis center three times a week for treatment. The strain of those transports has caused her to suffer two broken hips, which have never healed.
At her bedside, Milano asks Lucita to make a muscle with her forearm. She does. He asks, "How do you feel right now?"
"I feel okay," she responds, with a few deep breaths and a faint sigh.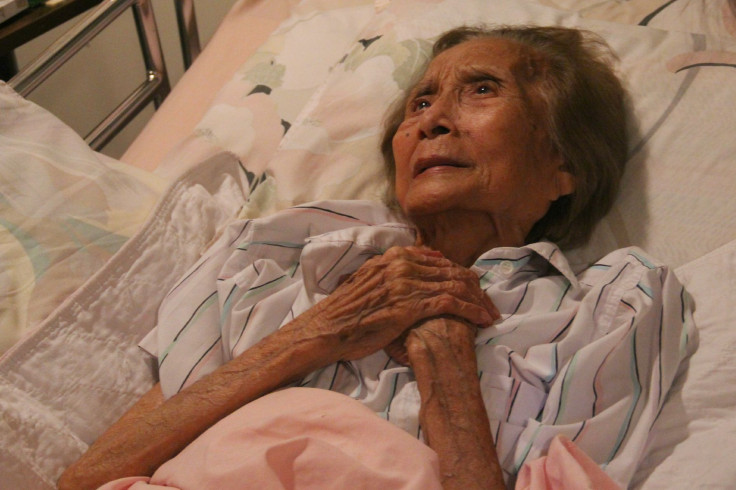 Lucita's family is reluctant to stop dialysis because she would pass away within days or a week after her final treatment. But it's clear that her loved ones know death is imminent, and also don't want to cause her undue suffering.
Back in the living room, Wagan sits down across from Milano and asks a simple question: Will my mother be alive in a year?
Milano pauses for a moment before he speaks, gently and frankly.
"If you were to ask, 'Would I be surprised if my patient were to die within a year?' I would not be surprised," he says. "If you were to ask would I be surprised if my patient were to die within six months? I would probably also not be surprised."
As he leaves, Wagan says she's grateful for the service and comfort that Milano provides in her home.
"When he talks to me, I feel like he's my brother," she says. "He treats Mom like his own mom."
Scaling Up
Based on the first year's results, Congress recently approved a two-year extension of the Medicare demonstration, which President Obama is expected to approve.
"We're delighted it's going to be extended," Constance Row, executive director of the American Academy of Home Care Medicine, says. "We hope it will become a Medicare benefit because there are so many elderly who need this service who aren't getting it."
Secretary of Health and Human Services Sylvia Burwell announced in March that Medicare hopes to transition 85 percent of traditional fee-for-service payments to a model that considers quality of patient care by 2016. If the results of home-based care can be demonstrated more widely, the system will be better poised to favor such care over hospitals.
Gail Wilensky, former director of the Centers for Medicare and Medicaid Services, says the demonstration is "promising but quite limited in its numbers and scope." She says it's important to wait for year two and three results, and the program must be expanded to more communities and patients in order to make an informed determination as to whether it can be successfully applied across the country.
Kavita Patel also has concerns. The health economist at Brookings Institution says it's difficult to say that the program would save money nationwide because some facilities in the demonstration had high start-up costs in the first year. Eight out of 19 programs did not qualify for reimbursement in the first year because they failed to show the necessary savings.
"There's an assumption that doing this will save Medicare money in the long run. It's not clear if that's the case," she says.
It's difficult to quantify much of the care that Milano provides, even in a nationwide demonstration. Much of the service he offers may not save patients a trip to the hospital, but it still makes a difference in their lives.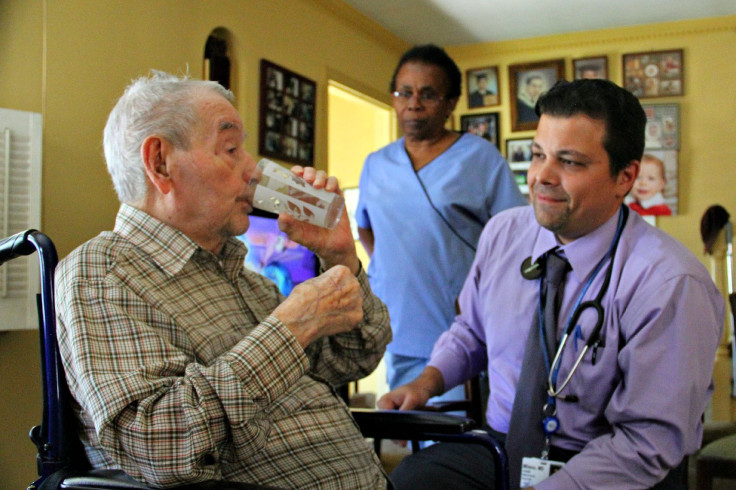 Raffaele Cursio turned 106 this month and still lives at home with a live-in aide, Nora. He seemed distressed upon seeing Milano in his living room. Nora interjected and told Milano that lately the milk Cursio drinks at breakfast has started to leak out through his nose.
Milano asked him to sip a glass of water and watched his technique. He observed that if Cursio bent forward instead of tipping his head back, it may open up his esophagus and make it easier to drink. He also put in a request for a specialist to visit Cursio and conduct a swallowing evaluation.
"I feel a lift," Cursio said as Milano waved goodbye.
© Copyright IBTimes 2023. All rights reserved.
FOLLOW MORE IBT NEWS ON THE BELOW CHANNELS