Ahead Of G7, US Looking For More Ways To Assist Iraq In Fight Against Islamic State Group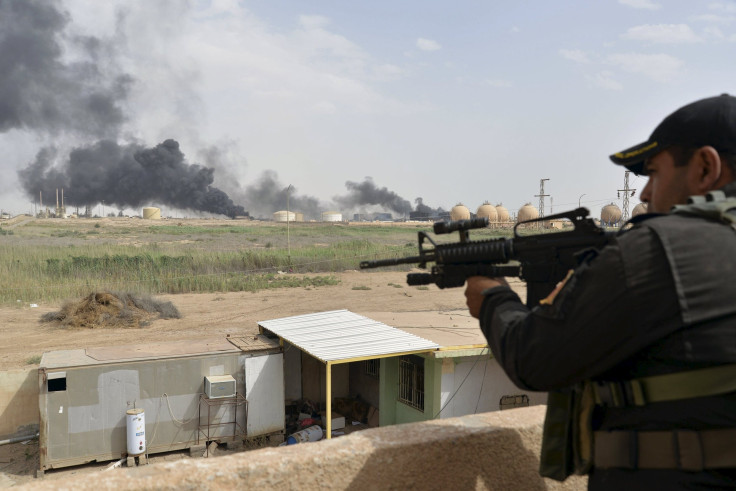 The United States will be looking for new ways to assist Iraqi forces more effectively in fighting the Islamic State group, White House spokesman Josh Earnest said Sunday ahead of President Barack Obama's scheduled meeting with Iraqi Prime Minister Haider al-Abadi at the Group of Seven summit of economic powers in Germany.
"The president and his team are constantly reviewing their strategy and looking for lessons learned, particularly in those areas where the strategy has been successful in making progress against ISIL [another name for the Islamic State group], using those lessons learned and applying those to the areas where we've experienced some setbacks," Earnest said.
Abadi's appearance at the G-7 will also be an opportunity for the group of nations to reaffirm their support for the coalition fighting the Islamic State group (also known as ISIS), Earnest said. The White House press secretary also reiterated the Obama administration's view it is critical for Abadi to continue governing Iraq to include the country's various religious groups.
"Uniting the diverse country of Iraq to confront the ISIL threat will be critical to their success," Earnest said. "And we've seen evidence of this approach when it comes to the efforts of Iraqi security forces to face down ISIL in Anbar province. The prime minister has received strong support from his multisectarian cabinet, but also from Sunni leaders in Anbar, that the deployment of a multisectarian force in Anbar province against ISIL isn't just important, it's actually something that they specifically requested."
The comments come the same day as news that Iraqi forces were able to regain control of Baiji with the support of the U.S., CNN reported. The news was confirmed by the Iraqi defense ministry although it did not specify in what ways the U.S. had assisted the effort.
Additionally, Prime Minister David Cameron on Sunday announced he would be increasing the number of British troops in Iraq to about 900. "We're already the second-largest contributor in terms of airstrikes in Iraq and support for the Syrian opposition," Cameron said. "But I'm announcing today that we're increasing our training effort in Iraq with another 125 personnel, specifically focused on counter-IED [improvised explosive device] training for the Iraqi Army."
© Copyright IBTimes 2023. All rights reserved.
FOLLOW MORE IBT NEWS ON THE BELOW CHANNELS