AIPAC Policy Conference 2012: GOP Hopefuls to Focus on Iran on Super Tuesday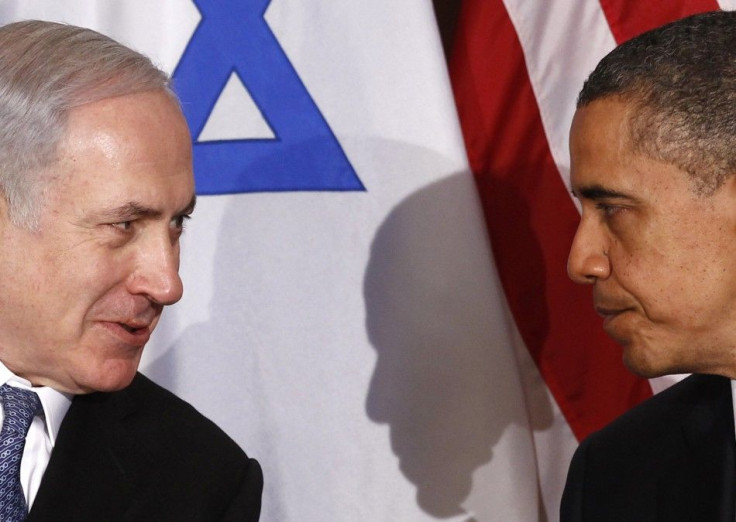 Iran will likely be the most-discussed issue at the American Israel Public Affairs Committee (AIPAC) Policy Conference in the next few days, where three of the four remaining candidates for the Republican presidential nomination will give prominent speeches the morning of Super Tuesday.
Newt Gingrich, Mitt Romney, and Rick Santorum support pre-emptive action to destroy Iran's nuclear program, and they claim Democratic President Barack Obama has not done enough to prevent the country from potentially attacking both Israel and the United States.
Iran denies it has a nuclear-weapons development program, but several nations in the international community believe the country is lying.
Ron Paul, the odd man out on this issue, believes the U.S. military should not attack Iran. AIPAC refused to invite Paul to its conference because of his record of voting against assistance for Israel, according to the Jewish Telegraphic Agency.
One of the biggest events at the pro-Israel conference comes as tensions between the United States and Iran have increased. Obama and Israeli Prime Minister Benjamin Netanyahu have yet to announce an official agreement on how to respond to threats by one of Israel's biggest enemies -- and the possibility that it has nuclear weapons. The Obama and Netanyahu administrations plan to meet before Netanyahu's AIPAC speech Monday night, when Iran will likely be atop the agenda.
In addition, thousands of people are descending on Capitol Hill for the three-day conference from Sunday to Tuesday to lobby for financial and military aid to Israel amid Iran's nuclear threat.
Obama has always had a strong base of Jewish support. After his speech at the AIPAC conference last year, a Gallup poll found the president had an 86 percent approval rating among American Jews, a rating that dipped and spiked again after the killing of Osama bin Laden in May. Jewish support has since wavered because of the state of the economy, Bloomberg reported last October. No reliable poll has revealed how Jewish voters feel about Obama in more-recent months.
For the three GOP hopefuls, however, the massive pro-Israel convention is about more than just winning over Jewish voters.
The speech at AIPAC isn't about the 13,000 people in the room. It's about the millions of Americans who will see the press coverage of the speeches, said Jennifer Mizrahi, president of the nonprofit Israel Project, a pro-Israel advocacy group that studies Israel's image in the media.
Iran will be the cornerstone of their speeches, Mizrahi said, and the three GOP candidates have no shortage of words on the matter.
At a campaign stop in Iowa last December, Romney said Iran was Israel's greatest threat. I don't trust the ayatollahs, I don't trust [Mahmoud] Ahmadinejad, Romney said of the Iranian president, according to ABC News. I will do everything in my power to assure that Iran doesn't become a nuclear nation [and] threaten Israel, threaten us, and threaten the entire world. In a November op-ed piece published in The Wall Street journal, the GOP hopeful wrote, If you want peace, prepare for war.
Similarly, at the Republican presidential-candidates' debate last Dec. 15 in Sioux City, Iowa, Santorum said the United States should work with Israel on covert activity and planning a military strike. Iran is not any other country, he said. It is a country that is ruled by the equivalent of al-Qaida on top of this country. They are a radical theocracy.
Of all the candidates, Gingrich has had the strongest rhetoric about Israel. His statement that Palestinians were an invented people drew fire. Concerning Iran, he most recently said on Fox News that the country should expect to get hit if he were to become president.
Gingrich wants to present himself not as a pro-Israel candidate but as the most pro-Israel candidate. Aaron Sebag, an aide working on Jewish outreach for Gingrich in Texas, said the former speaker of the U.S House of Representatives hopes to climb ahead of Santorum in national polls after Super Tuesday and thus re-establish himself as the anti-Romney candidate, partially by attacking Santorum on his Israel policy.
I don't think Santorum is putting enough pressure on Hamas, Sebag said, adding, I don't think he understands the facts on the ground.
Sheldon Adelson, a staunch pro-Israel conservative, has poured millions of dollars into a Super PAC that supports Gingrich. Sebag said Gingrich's campaign hopes to find prospective donors at AIPAC, especially in states with impending primaries.
(A Super PAC is a political action committee that, since the U.S. Supreme Court's controversial Citizens United v. Federal Election Commission decision in 2010, is allowed to accept unlimited donations from individuals and corporations, but is legally barred from coordinating with any candidate's campaign.)
Because the candidates are campaigning in different states, they will speak at the conference by satellite. Secretary of Defense Leon Panetta, Senator Carl Levin (D-MI) and Senator Johnny Isakson (R-GA) will also be speaking Tuesday morning.
Obama appears to be concerned about Republican attacks on his leadership, and the White House has adopted an aggressive tone ahead of the AIPAC conference. In an interview with The Atlantic published online Friday, Obama said, [A]ll options are on the table with respect to Iran and that military action could be a last resort. Although Obama said in the interview that diplomacy and sanctions have been effective, Netanyahu warned against running into talks with Iran without getting the country to end to its nuclear program beforehand.
Also in association with the AIPAC conference, the Democratic National Committee released an ad with a clip of Netanyahu praising Obama last May for backing words of support for Israel with deeds, which CNN correspondent Jessica Yellin described as an attempt at pre-butting any Republican attacks on the president's position on Israel.
© Copyright IBTimes 2023. All rights reserved.