Air Algerie Flight AH5017 and Downed Malaysian Airlines MH17 Have No Impact On Passenger Activity, Says Heathrow Boss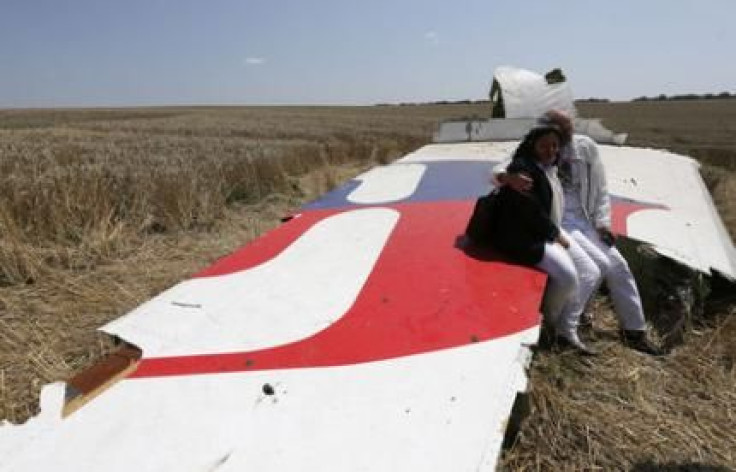 Heathrow's chief executive officer John Holland-Kaye says that the recent spate of airline and airport related disasters and incidents have not put off Britons' going on holiday this summer.
Speaking on CNN's The Business View show, John Holland-Kaye said the downing of the missing Malaysian Airlines flight, as well as the downed MH17 in Ukraine, the loss of Air Algerie flight AH5017 and security fears around Israel's Ben Gurion airport, has had no "impact in passenger activity" at the London hub.
"Well, of course, our sympathies are with the families of anyone who has been affected and we're doing anything we can to support any airlines affected here. But I have to say that today is one of our busiest days of the year, we've not seen any impact in passenger activity," said Holland-Kaye, to Nina dos Santos when asked if the series of plane disasters have hurt traffic.
"And actually I think, for the most part, aviation is still one of the safest forms of travel, and it's the only way of getting to global markets.
"And I think we'll continue to see an increase in demand for long-haul flying, particularly from airports such as Heathrow, so that people can connect from the UK directly to long-haul destinations."
Heathrow unveiled its a passenger traffic rise to 35.1 million, up 1.9% on 2013, as it reported its half-yearly results on 25 July.
Airline Disasters
Air Algérie Flight AH5017, whose wreckage was found in northern Mali, 31 miles from the border with Burkina Faso, has had no survivors.
The plane, an MD-83, carrying 110 passengers and a crew of six took off at 1:17am local time on 24 July from Ouagadougou, the capital of Burkina Faso, on a flight to Algiers.
Flight 5017's usual northward route to Algiers would have taken it over desert areas where the militant groups have been active. But French military officials in the region said it was highly unlikely that the Air Algérie flight had been shot down.
Elsewhere, Malaysian Airlines flight MH17 crashed in an area held by pro-Russian separatists on 17 July while on route from Amsterdam to Kuala Lumpur, killing all 298 passengers and crew on board.
Previously, Malaysian Airlines flight MH370, bound for Beijing, disappeared on 8 March with 239 passengers and crew on board, shortly after taking off from Kuala Lumpur.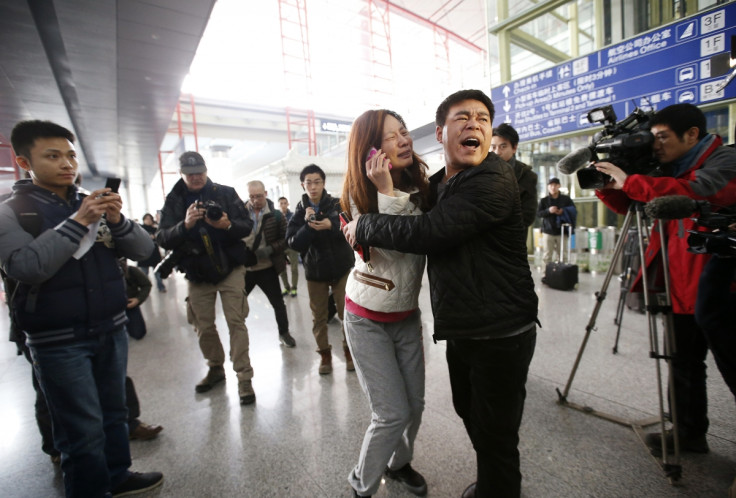 A relative (woman in white) of a passenger onboard Malaysia Airlines flight MH370 cries as she talks on her mobile phone at the Beijing Capital International Airport in BeijingReuters
Meanwhile, as the tension and conflict intensifies between Israel and Gaza, Hamas' military wing has claimed responsibility for the launch of three rockets at Tel Aviv Ben Gurion airport on 25 July after US and some European airlines had resumed flights.
A statement from the Palestinian militant group said: "At 11.45am (8.45 GMT), the Qassam Brigades bombarded Ben Gurion airport with three M75 rockets."
However, when questioned on CNN about whether there needs to be a major rethink of air travel safety rules, Holland-Kaye said the matter was out of his hands.
"Well, those are a matter for airlines and for regulators, not for airports. But it is clear that there is increased demand for passengers to get to distant destinations, particularly in markets like China – where all the growth in the world is coming from," said Holland-Kaye.
"China, North America, South America – Britain needs to be well connected to those markets and the only way we can do that is with direct flights from Heathrow to those destinations.
© Copyright IBTimes 2023. All rights reserved.