Air Force Hack: Unsecured Drive Leaks U.S. Military Applications, Social Security Numbers, More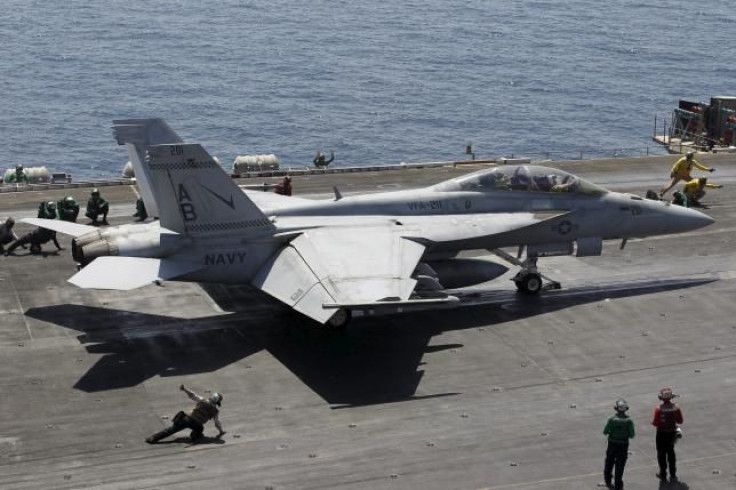 A leak exposed thousands of U.S. Air Force documents with sensitive information, such as passport numbers and social security numbers of senior and high-ranking officials and celebrities, including Channing Tatum, according to ZDNet.
The gigabytes of files were stored in an unsecured internet-connected backup drive, which was accessible to anyone because it was not password protected, security researchers found. The drive belonged to a lieutenant colonel, according to ZDNet. The data was secured last week after a researcher reported the leak.
Read: Russian Hackers Blackmail US Liberal Groups After Stealing Emails And Documents, Report Says
The drive stored personal data of more than 4,000 officers, which included information, such as names, addresses, ranks and Social Security numbers. Other spreadsheets contained phone numbers and contact information of staff and spouses, along with other private data. One of the files listed security clearance levels of hundreds of other officials, some of which had "top secret" clearance, and access to compartmented information and codeword-level clearance.
A spreadsheet in the drive included a list of Social Security numbers, passport numbers and other contact information of high-profile figures and celebrities, which included actor Channing Tatum. The records were collected in regards to a six-day tour to Afghanistan by the Magic Mike star in 2015.
The drive also contained completed applications (SF86) for renewed national security clearances for two U.S. four-star generals who recently had top U.S. military and NATO roles. The applications include extremely private information, including financial and mental health history, past convictions, relationships with foreign nationals, and other personal information which is weighed to determine a candidate's eligibility to obtain classified material.
Read: What Is Weeping Angel? How To Stop Samsung TVs From Recording You Per WikiLeaks Latest Document Dump
The material in SF86 applications are not classified but could alter the risk of identify theft or financial fraud that could affect the individual's.
"Several national security experts and former government officials we spoke to for this story described this information as the 'holy grail' for foreign adversaries and spies, and said that it should not be made public," ZDNet reported.
Another spreadsheet included a list of officials under a U.S. military probe, including accusations of abuse of power, which could be used to blackmail the individual if the documents were to fall in the wrong hands. Documents also included financial disclosures and bank account and routing information. Years worth of Outlook emails were also found in the drive.
© Copyright IBTimes 2023. All rights reserved.
FOLLOW MORE IBT NEWS ON THE BELOW CHANNELS