Airbag Recalls: Honda, Nissan, Mazda Recalling Millions Of Cars Over Defective Parts Made by Takata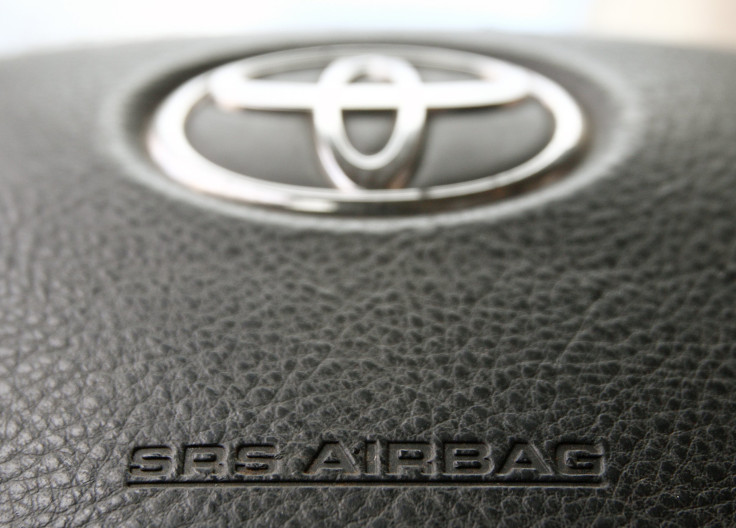 Less than two weeks after Toyota Motor Corp. (TYO:7203) announced a global recall of 2.3 million of its cars to repair faulty airbags that could rupture on deployment, three other Japanese automakers announced Monday they would recall nearly 3 million cars for the same issue.
The recalls come about a year after similar recalls were issued over the same faulty airbags made by Takata Corp. (TYO:7312), a Tokyo-based maker of vehicle-safety components. The recalls highlight how one parts supplier can impact the quality of cars made by multiple automakers, leading to costly measures to fix problems years after the cars are sold to customers.
Honda Motor Co. Ltd. (TYO:7267) said about 2 million of its vehicles made between 2000 and 2005, about half of them in North America, need to be checked to ensure airbags don't overinflate on impact. Honda warned last week that it was likely to announce another air-bag related recall. Last year the maker of Acura luxury cars recalled about a million of its Honda-brand vehicles in connection to the Takata airbag problem.
Last year four Japanese automakers recalled 3.4 million vehicles for the same problem. Monday's annoucement expands the Takata airbag-related recalls to nearly nine million vehicles. Chrysler Group LLC, Ford Motor Co. (NYSE:F) and Bayerische Motoren Werke AG (ETR:BMW) have also annouced recalls this year linked to the faulty airbag, but Toyota, Honda and Nissan appear to be most affected.
Nissan Motors Co. Ltd. (TYO:7201) and Mazda Motor Corp. (TYO:7261) joined Honda on Monday in recalling more of their vehicles. Nissan says 755,000 of its cars worldwide made between 2001 and 2003 need to be taken to company dealerships to have their airbags checked. Mazda said 160,000 of its vehicles need the same treatment.
Toyota says affected models include the Corolla compact sedan, the Corolla Matrix hatchback, the Yaris subcompact, the Camry midsized sedan and the Tundra pickup truck.
Honda says its latest recall include the following models: the Fit subcompact, the Element crossover SUV and the CR-V crossover SUV.
Nissan's recall includes: the Cube multi-purpose vehicle, the X-Trail crossover SUV and some Infiniti brand models.
Mazda's recall includes the Mazda6 full-sized car and the Mazda RV-8.
© Copyright IBTimes 2023. All rights reserved.