Airbus Shows Off The First A350 XWB, The Boeing 787's Rival [PHOTOS]
The Airbus A350, the European planemaker's newest product and the direct rival of the Boeing 787, made its first official appearance on Monday, when the first completed airplane emerged from the paint shop at a Toulouse, France, assembly plant.
Airbus, a unit of EADS (EPA:EAD), kept things low-key, opting for an informal event rather than the highly choreographed ceremony known as the "rollout" that typically heralds a new jet's arrival.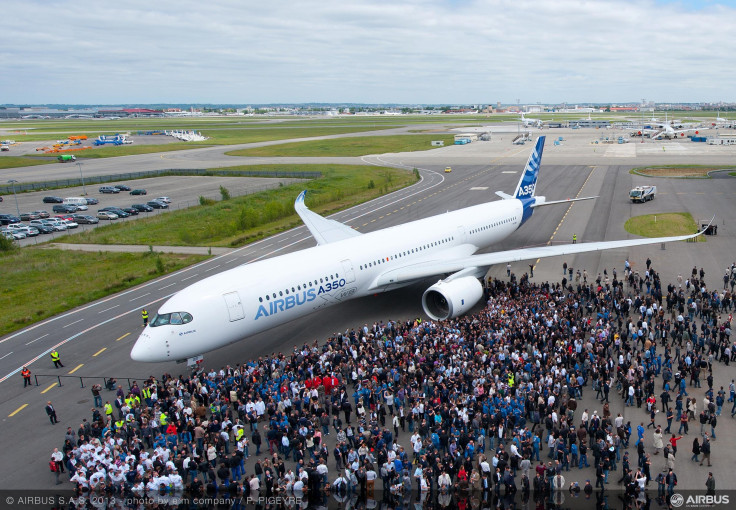 The new Airbus, known formally as A350 XWB for "extra wide body," shares with its Boeing (NYSE:BA) rival a structure made largely of carbon fiber composites, a first in commercial aviation history. Unlike the 787, it does not rely on the lithium-ion batteries that caused the Boeing jet to be grounded in January because they posed a fire risk. The 787s were cleared to fly again last month after Boeing introduced a battery fix.
Airbus has booked 617 orders for the A350 so far versus 890 for the slightly smaller 787, which has been in commercial service since 2011.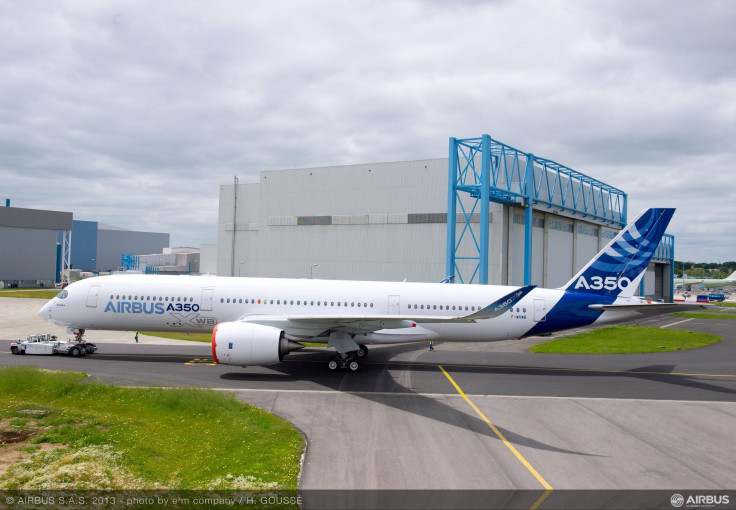 The new Airbus will be built in three versions. The base model, known as the 900 series, is by far the best-seller with more than 400 orders, and it will seat typically 314 people in a three-class layout, with a maximum range of 9,300 miles (15,000 km). The larger, stretched 1000 model will seat 350, enough to make it attractive to airlines as a replacement for earlier Boeing 747 Jumbo Jets. Unlike the 747, the Airbus has only two engines, making it cheaper to operate because of lower fuel consumption.
The shorter A350-800 will seat 270 typically, but some analysts say Airbus may decide to scrap that model because of poor sales figures. It has logged only 92 orders so far.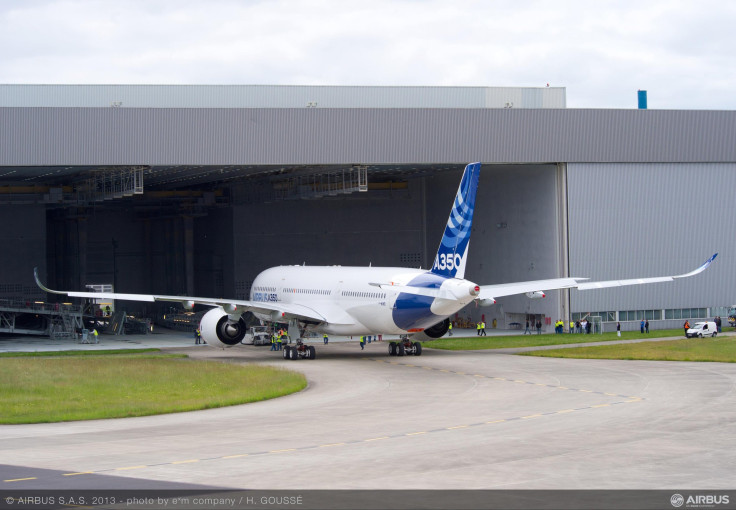 The first A350, a 900 series, is expected to make its first flight in June.
According to the official Airbus price list, A350 prices range from $254 million to $332 million. Boeing's rival 787 Dreamliner goes for $206 million to $243 million, but airlines typically get discounts for large orders.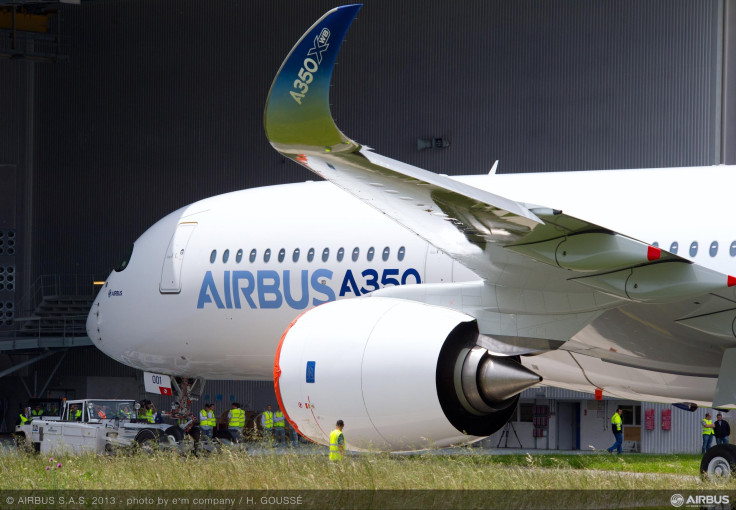 © Copyright IBTimes 2023. All rights reserved.