Airline Complaints Increase As Weather, Delays, Customer Service And Canceled Flights Lead List Of Grievances
As voyagers continue to flock to airports around the United States, complaints regarding airlines have recently soared, according to a U.S. Department of Transportation's Air Travel Consumer Report released Tuesday. Whether it was a matter of lost luggage or delayed flights, many consumers voiced their dissatisfaction. But as travelers are left with limited alternative transit options that compare to that of a plane, the aviation industry will likely remain on the path it has taken, regardless of the inconveniences customers say they've continued to experience with airlines.
Issues such as customer service, mishandled luggage, delays and canceled flights, which passengers have increasingly complained about this year, can many times fall outside of the airlines' control. However, customers still have every right to voice their grievances about them, said Paul Lewis, the director of policy and finance at the Eno Center for Transportation. Yet that might not necessarily change anything for the airlines, which are first and foremost a business, said Lewis, whose organization promotes policy innovation and provides professional development opportunities for transportation professionals in Washington D.C.
"Airlines make money when people are sitting in a plane, flying somewhere," Lewis said matter-of-factly.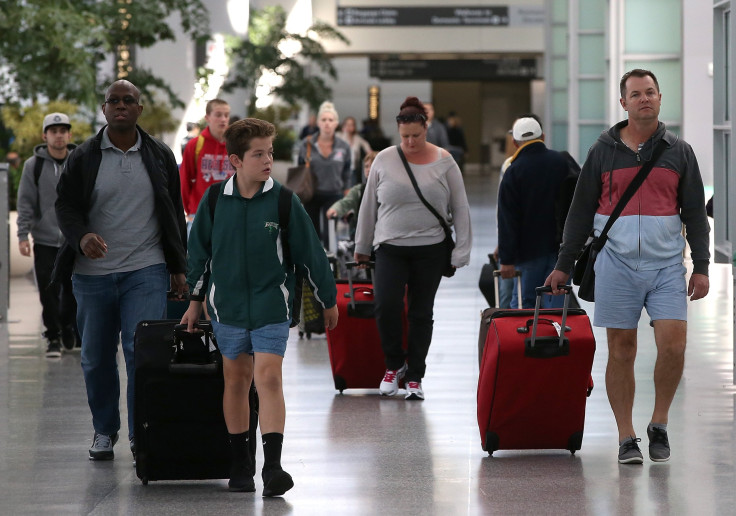 Statistics show the number of passengers flying has remained steady over the past year despite the growing number of complaints, which increased by more than 20 percent compared to the same time period one year earlier, according to the DOT report. From January to June 2015, the DOT's Aviation Consumer Protection Division received 9,542 consumer complaints, up from the 7,935 received during the first six months of 2014.
When booking an airline ticket, the reputation of the airline barely matters to many travelers when they are deciding which flight to book, according to a survey conducted by Elliot, an advocacy site that works to help customers solve their own service problems, and Consumer Travel. Instead, the most important factors people consider when booking an airline flight are price, schedule and whether the flight is nonstop or involves connecting flights with layovers. The reputation of the airline service was only important to 15 percent of the survey's more than 800 respondents.
Spirit Airlines, for example, consistently received the most customer complaints in many areas of Tuesday's consumer report, and it had the lowest number of on-time arrival rates and the second highest number of canceled flights. Still, customers have continued to books flights on the discount airline, probably because its business model focuses on low costs. But service can sometimes be sacrificed with that case.
"[Spirit is] banking on the fact people care more about saving money on those flights and not about getting top-notch service and amenities," said Lewis. "Delta is flying several flights between cities in one day, whereas Spirit has one flight between those cities. If there is a canceled flight on Delta, you'll still probably be able to get on a flight that day, but if you're flying Spirit, you'll have to wait because there's not much system capacity to absorb those delays."
Despite the fact that customer service is not necessarily a major factor for travelers when considering airlines, there has still been an upward trend in that department. Customers most commonly complained about flight problems, including cancellations, delays and missed connections. Gripes regarding baggage, reservations, ticketing and customer service came in second as the most recurring themes of the complaints.
"There are pretty strong incentives to make sure delays are limited, but a lot of those complaints are out of an airline's control," Lewis said. "Sometime it's the airline's fault and sometimes it's not, and it can be hard to parse out the in-between."
Weather, for instance, is beyond anyone's control, let alone an airline, which may be forced to delay flights due to the forces of nature, ranging from heavy rains to heavier snowfall. That may be one reason why there was a major dip in customer satisfaction in June, when summer thunderstorms likely contributed to the nearly 2,052 complaints about airlines' service, said Lewis. On the other hand, United Airlines, one of the largest airlines in the industry, had a massive computer failure in June that delayed and canceled flights around the nation, causing a huge increase in customer complaints for the month.
Whether or not airlines address customer complaints is beside the point, said Lewis. The law of supply and demand will more than likely take precedence when it comes to air travel.
"People will always need to fly," Lewis said.
© Copyright IBTimes 2023. All rights reserved.