Airline Passengers Revolt After Three-Day Delay In China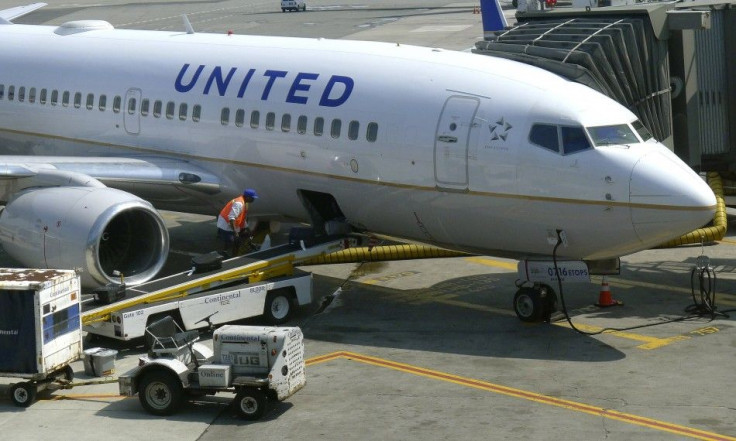 Airline passengers have had enough. After years of terrible customer service, excessive baggage fees and flights seemingly being canceled on a whim, it's not rare to hear horror stories from anyone who's traveled with a major airline.
United Airlines finally pushed customers to their breaking point this weekend, though, by holding up a flight for three days, and the result was a revolt.
Scheduled to depart Shanghai on Wednesday with 225 passengers on board, United Flight 87 didn't arrive in Newark, N.J., until Saturday, reports ABC News. The flight was canceled twice due to maintenance on a Boeing 777 and then a third time after customers were told the crew had been working for too many hours in a row. After hearing the news, three angry customers literally pulled a United employee over the customer service by his tie and started hitting him.
After United paid for all the customers to stay in Shanghai hotels on Wednesday night they were told the flight would leave on Thursday. They were disappointed yet again, however, when a replacement generator for the plane had not yet arrived from the United States. On Friday, the passengers of Flight 87 were told their plane had arrived, only now it was at a different gate.
Fed up, a Chinese man organized his fellow customers in a revolt. He declared that if the Flight 86 customers weren't allowed to board at that gate, no one else would, either. It was at that point that a pilot took a microphone and begged the passengers to board the plane at the other gate.
That is the only way we're going to get out of here, he said. We want to go as much as you do...I can tell you the alternative is, if we don't have cooperation boarding here, these planes may leave empty.
When the passengers finally were led to the other plane they took their seats only to find out that flight crew had also been on duty for too many hours, leading to another cancellation. While some furious passengers refused to leave their seats, their luggage was dumped off the carousels outside of the plane, as noted by The Daily Mail.
Any passenger that has been talked down to by a rude airline employee or missed a wedding due to an unscheduled delay probably regards this story with contempt and a bit of revenge in mind. Airlines and airports have been under intense scrutiny since 9/11, when security and policy changes seemed to forget the importance of keeping the customer happy. There have been many reports, each worse than the one before, about the stress of flying.
Recently, a Jet Blue flight attendant who snapped while on duty was declared not guilty by reason of insanity.
Finally, the United plane landed in Newark on Saturday but perhaps the biggest insult still awaited the passengers. United offered them each a discount on their next flight.
© Copyright IBTimes 2023. All rights reserved.