AirPods Release Date: Apple Wireless Headphones May Launch Next Week, Report Says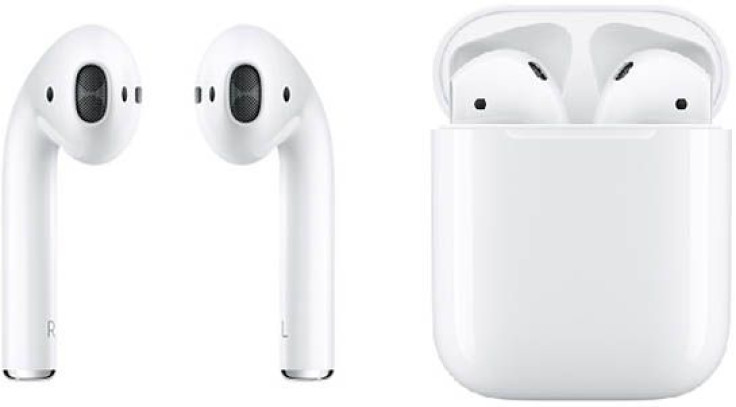 When Apple first announced its AirPods in September the company said the wireless earbuds would be available in October. Reports then said Apple delayed its AirPods until 2017 but that may not be the case.
Apple reseller Conrad says they will receive AirPods stock starting November 17, and will make them available to buy online by Nov.18-19, according to MacRumors. The German blog Apfelpage.de has translated the quote:
"Hello, I have just talked with an employee of the Conrad Online Store, since I am there on 14.10 the AirPods ordered and I wanted to cancel today. According to information from the employee, they have stockpiles from 17.11, I will then have them between November 18-19."
Conrad's website says Apple's AirPods will be available in about eight weeks, which means customers will be able to buy AirPods just in time for the holidays.
Apple announced the wireless AirPods during its Sept. 7 iPhone 7 event, where it said the AirPods will have up to 5 hours of music playback, high-quality-sound through a "seamless and automatic connection" between devices and a battery case that can hold more than 24 hours of listening time.
After the initial delay Apple stated it wanted to get the product right before releasing it to the public.
"The early response to AirPods has been incredible. We don't believe in shipping a product before it's ready, and we need a little more time before AirPods are ready for our customers," an Apple spokesperson said to TechCrunch.
© Copyright IBTimes 2023. All rights reserved.