Al Qaeda Affiliated Rebels In Control Of Syrian Oil & Gas: Little-Known Facts on Syria's Energy Resources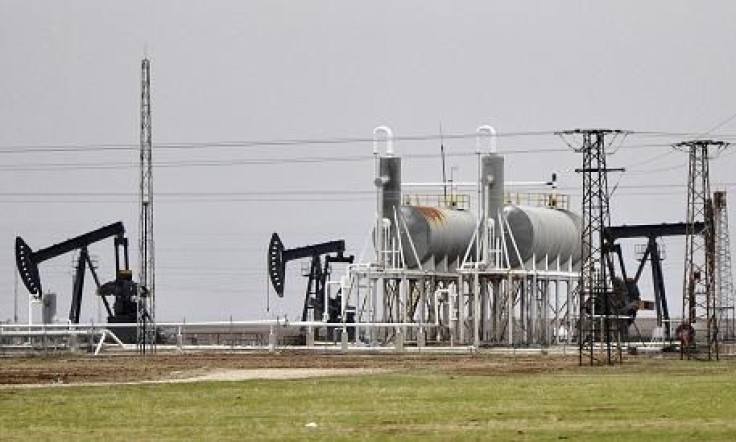 As the situation in Syria deteriorates the Damascus regime is slowly losing control over one of the largest conventional hydrocarbon resources in the eastern Mediterranean.
Islamist rebels and extremist groups linked to Al Qaeda now control most of Syria's oil and gas resource, which now funds the continued campaign to depose President Bashar al-Assad, the New York Times reported Tuesday.
As of January 2013, Syria possessed 2.5 billion barrels of crude oil, which makes it the largest proved reserve of crude oil in the eastern Mediterranean, according to the Oil & Gas Journal estimate.
But after two and a half years of war, exploration is at a standstill since international oil companies once operating in Syria have abandoned their operations as the violence escalates and sanctions target Syria's energy sector.
Not only have oil companies abandoned operations, but rebel groups like the Nusra Front have slowly seized control of oil and gas fields dispersed across Syria's north and east. Kurdish militias have taken over areas near the border with Iraqi Kurdistan.
"The government practically doesn't control anything anymore," Dragan Vuckovic, president of Mediterranean International, an oil service company that operates across the Middle East and North Africa, told the New York Times. "The oil is controlled by crooks and extremists. They sell it for a bargain wherever they can find a buyer."
While Assad may be losing control of its reserves, it is still making deals with Russia, its only remaining international partner.
A Congressional Research Service report found that Syria was still in discussion with Russia and China over offshore exploration in April, but few details are known.
In early January a Russian state-controlled energy group, Soyuzneftegaz, struck a deal with the Syrian regime for rights to develop and produce oil and gas off Syria's coast. Under terms of that deal, Soyuzneftegaz will be permitted to perform offshore drilling, development and production activities in Syria's territorial waters. The agreement covers 2,190 square kilometers in the Mediterranean waters, at an initial cost of some $90 million, all assumed by Soyuzneftegaz.
The contract will extend for 25 years.
Syria also has oil shale resources with estimated reserves that range as high as 50 billion tons, according to a Syrian government source in 2010.
In a recent interview, Assad said, "From a purely economic perspective, there are several agreements between Syria and Russia for various goods and materials. As for a loan from Russia, this should be viewed as beneficial to both parties; for Russia it is an opportunity for its national industries and companies to expand into new markets."
U.S. Director of National Intelligence James Clapper, in a testimony to Congress in March, said Russia's support for Assad includes selling Syrian oil on world markets.
© Copyright IBTimes 2023. All rights reserved.
FOLLOW MORE IBT NEWS ON THE BELOW CHANNELS