Al Qaeda Leader Met With Charlie Hebdo Suspect; Anwar Al Awlaki Had Trained Terror Suspects For Years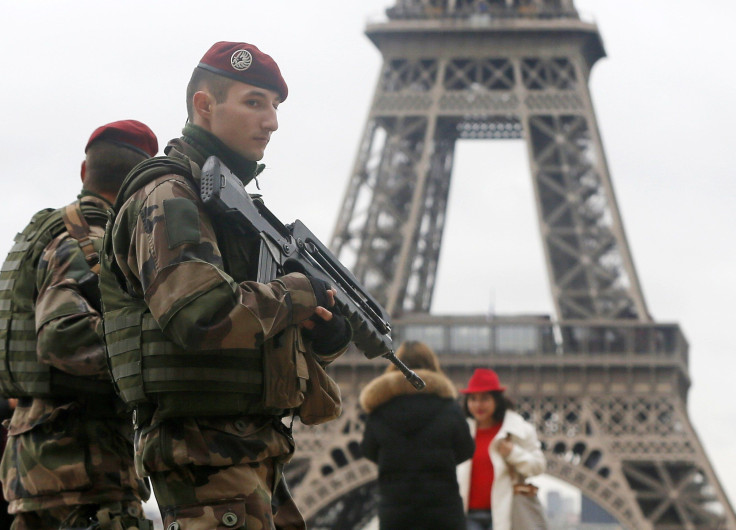 One of the two brothers suspected in the terror attack on a French satirical magazine this week received training from al Qaeda in Yemen in 2011. A senior Yemeni intelligence source said Said Kouachi, one of the suspects in the attack, met with leading al Qaeda preacher Anwar al Awlaki during his stay in Yemen, reported Reuters on Friday. Al Awlaki had repeatedly called for the killing of Charlie Hebdo's editor, Stéphane Charbonnier.
Kouachi and his brother Cherif were at the center of a manhunt in France in the wake of the Wednesday killing of 12 people at the offices of Charlie Hebdo. Though no one has claimed responsibility for the attack, one witness quoted at the scene said one of the assailants said, "Tell the media that it is al Qaeda in Yemen," before escaping.
Al Qaeda in the Arabian Peninsula, the cell of the terror organization active in Yemen, has been involved in a number of major international plots over the years, according to Slate. Al Awlaki, the U.S.-born preacher believed to be the driving force behind the organization up until his 2011 killing by an American drone strike, is thought to have influenced the U.S. army officer Nidal Hasan before his shooting rampage at the Fort Hood army base in 2009. Al Awlaki was also in touch with Umar Farouk Abdulmutallab before the latter's failed attempt to blow up an airplane in 2009.
As a central figure in al Qaeda's production of propaganda aimed at the West, al Awlaki was also thought to have been behind the terrorist group's English-language magazine Inspire. A 2013 edition of the manual placed Charbonnier on a list of prominent journalists and public figures "wanted dead or alive for crimes against Islam," according to the New York Times. This propaganda also reportedly inspired would-be Times Square car bomber Faisal Shahzad in 2010, said the Wall Street Journal.
Al Awlaki's Web acumen helped the group's international recruitment. However, there was still no evidence that his efforts, including his repeated calls for the killing of Charbonnier, actually inspired the Paris attacks, said Reuters. Intelligence and counterterrorism officials are still trying to determine whether AQAP explicitly ordered the shooting and whether the two suspects were acting under orders from the group.
© Copyright IBTimes 2023. All rights reserved.