Al Qaeda In Mali Releases French Hostage Serge Lazarevic; Sparks Debate Over Ransom, Prisoner Exchange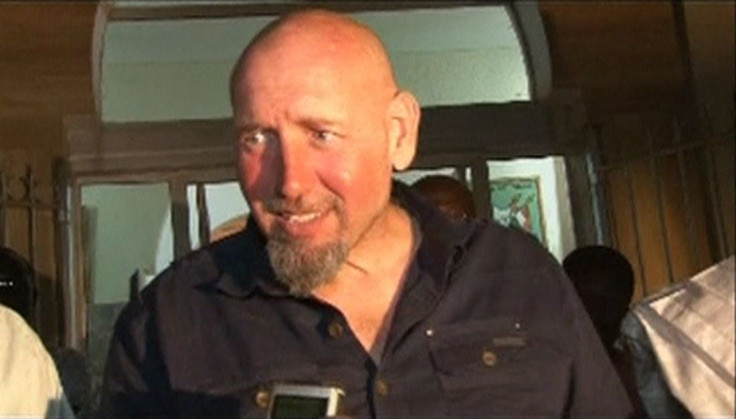 Serge Lazarevic, the last French hostage to be held by al Qaeda's North African wing in Mali, was freed Tuesday, French President Francois Hollande announced, adding that there were now no other French hostages abroad. Lazarevic, 50, was held by the militants for the last three years.
Hollande said that Lazarevic was on his way to Niger, from where he would take a flight to Paris on Wednesday. He will be greeted by Hollande himself at the Villacoublay airport at 0630 GMT (1:30 a.m. EST) on Wednesday. It was not clear whether the French government had paid a ransom or conducted a prisoner exchange with al Qaeda in the Islamic Maghreb (AQIM) to free him, but sources in Mali told Reuters that five prisoners were exchanged to free Lazarevic.
"I would like to thank the people of Niger who have collaborated with France to get me freed ... I have lost 20 kilograms but I am OK. I am well," Lazarevic said, while speaking at the French embassy in Niger's capital Niamey, according to Reuters.
People suspect that Lazarevic, who has been described as an engineer, was released days after two al Qaeda prisoners were handed over to mediators on Saturday and taken back to the militant group, according to The Associated Press (AP). Hollande said that the country does not conduct prisoner exchanges or pay ransom, but in September he had acknowledged that "other countries have done so, to help us." Hollande also thanked Mali and Niger for their cooperation in securing Lazarevic's release, but did not give any further details.
"You have a choice between the policy of Mr. Obama, which appears to be not to negotiate and to see hostages killed, and a position of negotiating without admitting it," Alain Marsaud, a conservative French lawmaker, told BFM TV, a French television network, according to AP, adding: "It's true that we negotiate, we pay, and we try to get results .... There isn't a single Frenchman who believes Mr. Lazarevic was freed because Mr. Hollande has nice eyes."
Earlier this year, Lazarevic appeared in several videos released by the group and was even seen in a beard and a dark headdress in the last video released in November. After that, his daughter, Diane, urged Hollande to get him freed, the Daily Mail reported.
Another Frenchman, Philippe Verdon, who was kidnapped with Lazarevic, was killed by the group in Mali last year. There is also confusion over the death of another French hostage, Gilberto Rodrigues Leal, for which another branch of al Qaeda has claimed responsibility, but Leal's remains have never been found, the Daily Mail reported.
"We have the grimmest information concerning him (Leal). His family knows this. But, France has no more hostages, it must have no more hostages," Hollande said, according to the Daily Mail.
© Copyright IBTimes 2023. All rights reserved.