All The Announcements From Google's Hardware Event: Pixel And Pixel XL Phones, Google Home, Daydream View And More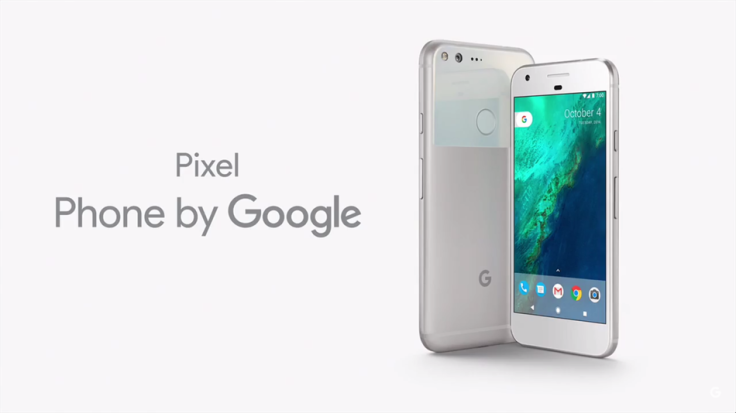 At its event today in San Francisco, Google introduced two brand new phones - the Pixel and Pixel XL, and Android 7.1 Nougat. Read on to find out more information on Google's Pixel and Pixel XL phones, Google Assistant, Google Home, Daydream View, Google Wi-Fi, Chromecast Ultra and more.
Google Introduces The Pixel And Pixel XL Smartphones
Rick Osterloh, head of Google's new hardware division, introduced the Pixel and Pixel XL smartphones. "We're building hardware with the Google Assistant at its core," says Osterloh. " This is a natural step, and we're in it for the long run," he says, saying that we'll hear more about his team over the next few months. "What brings Pixel to life is how the hardware and software comes together."
The Pixel and Pixel XL are the first phones with the Google Assistant built in - just press the home button and you can use Google Assistant. Osterloh said by using the cloud, " you will never run out of space for photos." The Pixel phone has a rating of 89, which is the "highest ever."
Google Pixel And Pixel XL Smartphone Specs
There are two phones - a 5-inch Pixel and a 5.5-inch Pixel XL. The Pixel and Pixel XL phone specs include a Snapdragon 821 processor, 4GB of RAM and 32 or 128 GB of storage. Both phones have a 12.3-megapixel f/2.0 aperture camera on the back and an 8-megapixel front-facing camera on the front. While the two phones are pretty much the same, the battery capacity is different. The Pixel has a 2,770 mAh battery and the Pixel XL has a 3,450 mAh battery.
Pre-Order The Pixel And Pixel XL From Verizon And The Google Store
The Pixel and Pixel XL phones are available for pre-order starting today and will come in black, blue, and silver, and the company says they are the first phones "designed inside and out by Google." In the U.S., the Pixel and Pixel XL will be exclusive on Version. The Pixel and Pixel XL phones will be available to pre-order from the Google Store, starting for a price of $649. If you're looking to get 128GB of storage the price goes up to $749, and $769 for the Pixel XL with 32GB, or $869 for the Pixel XL with 128GB.
Google Announces Daydream View VR Headset For $79
Google also announced Daydream View, which is the first Daydream-ready VR headset. Google says it's created something "soft, cosy and comfortable to wear." The Daydream View will be available for $79, and is covered in microfiber cloth and is "30 percent lighter than similar devices," said Clay Bavor, who leads Google's VR team. Daydream is currently only working on Google's new Pixel and Pixel XL phones, but is supposed to hold any phone that will support the platform. At launch, Daydream View will be available in one color of the headset and controller, called slate. However, that will change in 2016, when the company will add "snow" and "crimson" versions, both which will come with an off-white controller.
Pre-Order Daydream From The Google Store
In the U.S., you can pre-order Daydream starting on October 20th through Google, when the headsets will go on sale at Best Buy, Verizon, and the Google Play Store in early November. Daydream View will be the first VR headset running on Google's Android-based VR platform, Daydream, which the company announces back in May during its Google I/O keynote. Adrienne McCallister, director of VR partnerships at Google, said Daydream View is "our next step in making high-quality VR accessible to everyone." If you pre-order the Pixel or Pixel XL phones you will receive a Daydream View headset for free.
Google Home Will Cost $129 And Goes On Sale Today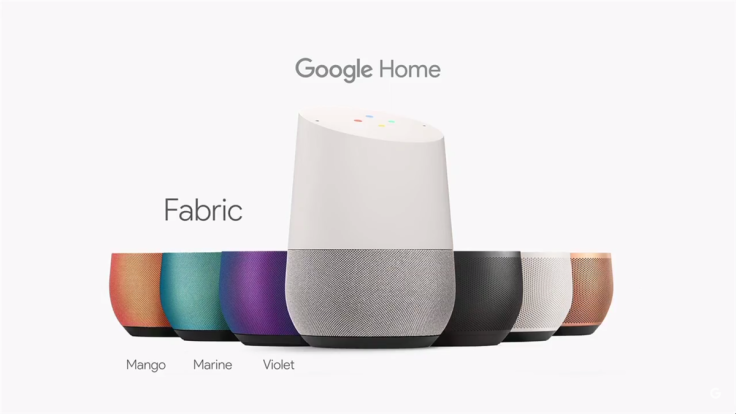 Today, at Google's annual hardware event, the company finally gave us more details on Google Home, the rival to Amazon's Echo. Google Home will cost $129 and will go on sale on Google's online store today. Google Home will also ship on November 4. Google Home is touch-sensitive and can be used to adjust the volume or play music that is playing. It also has three speakers, which Google calls them "extrusion speakers." The device is white, but the bottom base can be swapped out, and comes in different colors. Google says it got its design from wine bottles and candles and it will offer event different bases for the Home. The "My Day" feature will let you see your upcoming events, reminders, weather and traffic updates. Google Home can also find things like sports, trivia, and read the news.
© Copyright IBTimes 2023. All rights reserved.