Alleged ISIS Plotter Abror Habibov Divorced Wife Lakeisha Bailey Before Arrest On Terrorism Charges, Report Says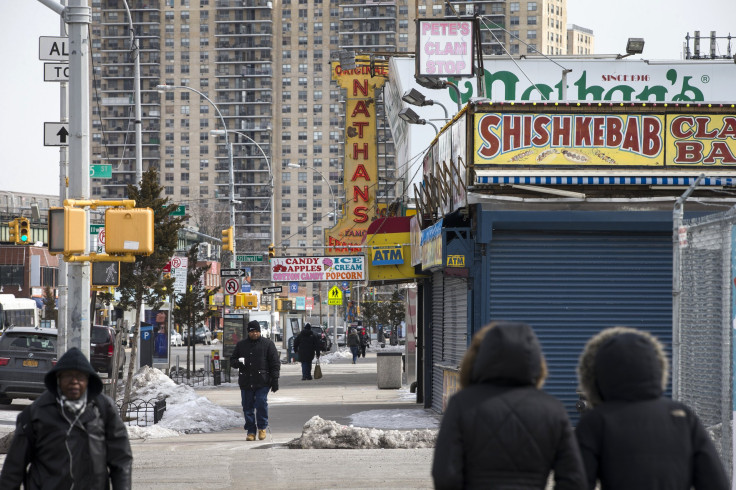 Abror Habibov, one of three individuals arrested this week in an alleged plot to pledge allegiance to the Islamic State group in Syria, filed for a divorce from Virginia resident Lakeisha Bailey in 2014, according to a Wall Street Journal exclusive report. Bailey spoke out Thursday about how she first met the purported ISIS sympathizer and the end of their marriage.
Bailey met Habibov at a Virginia nightclub in 2007 and the pair began to date, according to the report. They were married in 2008 and settled down in Hampton, Virginia, for the next several years. She added that Habibov, who was born in and remains a citizen of Uzbekistan, never seemed overtly religious. "I never knew him as Muslim. He never did strike me as that way," Bailey told the Wall Street Journal.
But Bailey's marriage to Habibov quickly deteriorated. Habibov maintained kiosks at several malls up and down the East Coast, according to CNN. As time passed, Habibov began to spend most of his time on business in New York City and left Bailey in Virginia. He stopped providing her with money in 2010 and eventually severed contact altogether. "He just fled. It was like he didn't exist anymore," she said.
Authorities allege Habibov provided financial and organizational support to two accomplices, 19-year-old Kazakhstan native Akhror Saidakhmetov and 24-year-old Uzbek immigrant Abdurasul Juraboev, who lived together in Brooklyn. The three men purportedly planned to travel to Syria to formally join ISIS and explicitly offered to carry out terrorist attacks on American soil, such as a bombing of Coney Island and an assassination attempt on President Barack Obama.
Juraboev and Saidakhmetov were arrested Wednesday in New York, while Habibov was apprehended in Jacksonville, Florida. The three men were each charged with attempt and conspiracy to provide material support to a terrorist organization. Bailey was stunned to learn this week of Habibov's rapid transformation from a nonreligious man to a would-be jihadist.
"Did he change over time? Because that's what I'm thinking: Did something change him?" she said.
© Copyright IBTimes 2023. All rights reserved.