Alonso Eyes First Win In Decade At Barcelona Blockbuster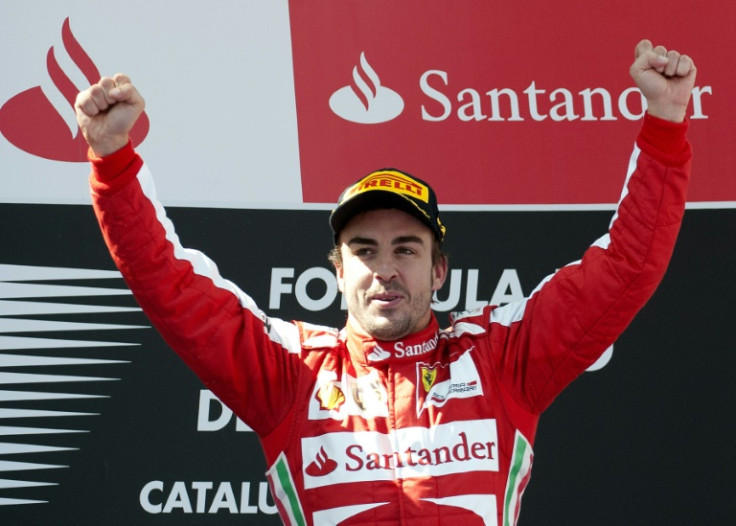 Fernando Alonso returns to the scene of the last of his 32 Formula One victories this weekend hoping that a bumper crowd and an unexpected slice of luck will help deliver his 33rd.
Ten years after he won his home Spanish Grand Prix for Ferrari in 2013, the now 41-year-old is revelling in a run of form that has seen him claim five podiums in this year's opening six races.
That sequence included his vibrant surge to second place behind Red Bull's defending double world champion and series leader Max Verstappen in last Sunday's Monaco Grand Prix.
It was a result that boosted the already strong box office appeal of the two-time champion Aston Martin driver for this weekend's contest at the Circuit de Catalunya where a record crowd of more than 100,000 is expected on Sunday.
And Alonso, enjoying his renewed lease of popularity, did nothing to play down his hopes, even if he laced them with some realism.
"I think Barcelona is going to be a celebration," he said after the Monaco race, in which his bid to end Red Bull's domination this year was undone by a strategic error that saw him waste a pit-stop.
"We need to keep our feet on the ground, so I don't want to create too many expectations and extra pressure for the team.
"There are going to be some weekends in the year when we will be down in seventh of eighth and we have to accept that - like there are some others when we fight for a podium."
He added that he was not satisfied with second place, his best position of the season.
"It's one step higher than the other podiums, but we're still aiming to gone better and it can happen if we have some luck or if Max and the others have a DNF."
Alonso knows, however, that he may well not finish as the fastest Spanish, or Hispanic, man this weekend as both Ferrari's Carlos Sainz and Red Bull's Sergio Perez have reason to wish for success.
Fellow-Spaniard Sainz has yet to taste victory on home soil and cut a frustrated figure last Sunday when he finished eighth for Ferrari while Perez admitted his weekend had been a personal disaster.
He crashed in qualifying, started from the back of the grid and was classified 16th, leaving him 39 points adrift of Verstappen in a title race in which Alonso is a close third, only 12 points behind.
The race will be also something of a happy return for Verstappen, who claimed his maiden F1 triumph with Red Bull in Spain, in 2016, but Perez knows he has to rediscover the consistency and speed that brought him two wins earlier this year.
"Monaco was a disaster for me," he said. "Everything that could have gone wrong went wrong so this weekend is all about starting again and making sure we get back to the high standards we have set all season."
Aston Martin, Ferrari and Mercedes will all be seeking to keep pace with Verstappen, who gained his 39th career Red Bull win on Sunday, passing the total of four-time champion Sebastian Vettel.
The 25-year-old Dutchman will remain the man to beat on what is likely to be a quicker track than that used in 2022, thanks to the removal of a final sector chicane.
This will favour Red Bull for whom Verstappen won last year.
Another triumph, his 40th, is in prospect on Sunday.
© Copyright AFP 2023. All rights reserved.