Amazon Fire Phone Announced, Prime Instant Video, Music And New Service Firefly Available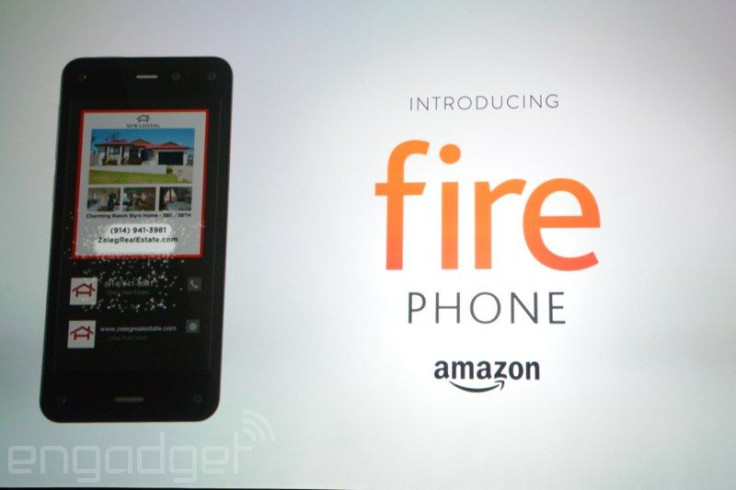 Amazon.com Inc. (NASDAQ:AMZN) on Wednesday unveiled its Amazon Fire Phone, the newest addition to the FireOS family.
The Fire Phone will ship on July 25, selling for $199 with a 2-year service agreement exclusively on AT&T, or $649 full retail, and comes with one year of Amazon Prime.
The Fire Phone has a quad-core 2.2GHz processor, Adreno 330 GPU and 2GB RAM, 32GB hard drive and a 4.7-inch super bright display. The smartphone features a 13MP rear-facing camera with a large f/2.0 aperture and optical image stabilization.
The Fire Phone comes with a new feature called Dynamic Perspective, which changes the screen image based on how the phone is moved, giving images a 3D effect.
It also features dual stereo speakers with Dolby Digital Plus surround sound, giving the phone stereo audio in landscape mode. If earbuds are more your thing, Amazon is including in every box flat cable headphones with magnetic earbuds that clasp together.
"We're bringing over features from Fire TV," CEO Jeff Bezos said at the Amazon media event in Seattle.
Bezos also noted that Prime Instant Video, Prime Music and the Kindle Store are all included as well. Other Amazon services like Audible and Comixology will also be available. As Amazon's Prime Music has only recently been launched, apps like Spotify and Pandora will be available at launch.
Bezos also introduced a new service called Firefly, which uses the Fire Phone's camera and speakers to recognize things like art, QR codes, phone numbers and text on a street sign, then act accordingly, like calling a number it sees or giving contextual information on a song or piece of art. The Fire Phone has a dedicated Firefly button on the left side.
"We're bringing Second Screen and X-Ray to the Fire Phone," Bezos said.
Second Screen allows users to display videos and photos on an external screen like a TV if they also own an Amazon Fire TV. X-ray is a reference tool currently available for Amazon Kindle owners.
This is a continuing story.
© Copyright IBTimes 2023. All rights reserved.