Amazon Strikes Deal With United States Postal Service, or USPS, For Delivery On Sundays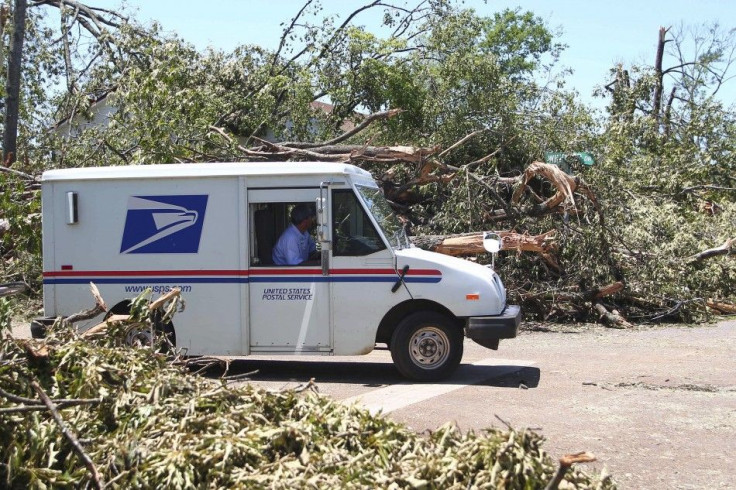 Amazon.com, Inc. (NASDAQ:AMZN) struck a deal on Sunday with the cash-strapped United States Postal Service, or USPS, to deliver the online retailer's packages on Sundays, effective immediately in the New York and Los Angeles metropolitan areas, in a move that would provide both companies an edge over their rivals during the peak holiday-shopping season.
Amazon Prime members will begin to receive their packages on Sundays under the plan, which would be rolled out to other parts of the country including Dallas, Houston, New Orleans and Phoenix in 2014. The deal ensures that all of Amazon's shipping to be delivered on Sundays goes to USPS, because United Parcel Service, Inc. (NYSE:UPS) and FedEx Corporation (NYSE:FDX) do not deliver on Sundays. As the market for paper mail, including letters, greeting cards and paper bills, shrinks rapidly, package delivery is seen as the only dependable business to rescue loss-making USPS.
"With this new service, the Postal Service is now delivering packages seven days a week in select cities," Postmaster General and CEO Patrick Donahoe said in a statement.
The USPS, which posted a net loss of $740 million in the quarter ending June 2013, compared to a $5.2 billion loss it posted in the June 2012 quarter, had earlier failed to win lawmakers' approval to stop delivering mail on Saturdays as a cash-saving measure. However, compared to mail delivery on Saturdays, package delivery on Sundays is more cost-effective.
Amid fast-growing Internet commerce, the number of packages delivered by the postal service has grown by more than 7 percent from 2009 to 2012, according to a study released on Oct. 10, by the conservative Heritage Foundation. This compares to a 56 percent drop in letters received by an average U.S. household from 1987 to 2012, and an 80 percent drop in letters from friends and relatives.
However, package delivery generates only 20 percent of USPS' total revenue and in the overall package-delivery business, USPS accounts for only 8 percent of the market, compared to a 60 percent share held by UPS and a 30 percent share for FedEx, according to the report.
USPS "must reinvent itself, changing its business practices, and perhaps even its line of business, to fit the new economic reality," James Gattuso, who penned the report, said.
The terms and financial arrangements of the deal between Amazon and USPS were not disclosed, nor did they reveal the expected volume or revenue to be generated from package deliveries on Sundays. The USPS has been delivering packages on Sundays and other holidays for an extra fee.
© Copyright IBTimes 2023. All rights reserved.
FOLLOW MORE IBT NEWS ON THE BELOW CHANNELS