AMD Ryzen 5000 Overclocks At 5GHz Using This Nifty Tool
KEY POINTS
The AMD Ryzen 5000 desktop processors are based on the Zen 3 architecture
For overclockers, there is an easy way to overclock the AMD Ryzen 5000 CPUs to 5GHz
CTR 2.1 allows the Zen 3 based desktop processors to reach and exceed 5GHz speed
PC enthusiasts always want to overclock their desktop computers to the highest stable speed possible. Officially, the AMD Ryzen 5000 desktop CPU series can overclock up to 4.9GHz. Interestingly, however, a new update is apparently able to achieve a much higher clock speed for the Zen 3 based series and can do so stably and safely.
On Twitter, software creator Yuri Bubily shared the new version of Clock Tuner for Ryzen, a software known for overclocking AMD desktop processors. Following his teased a few days ago, Bubily now says that the new update called CTR 2.1 allows the Zen 3 based desktop processors to reach and exceed 5GHz speed. He even showed an example of AMD Ryzen 5000 CPU, the Ryzen 9 5900X, reaching beyond 5GHz using a much lower power voltage of 1.45V.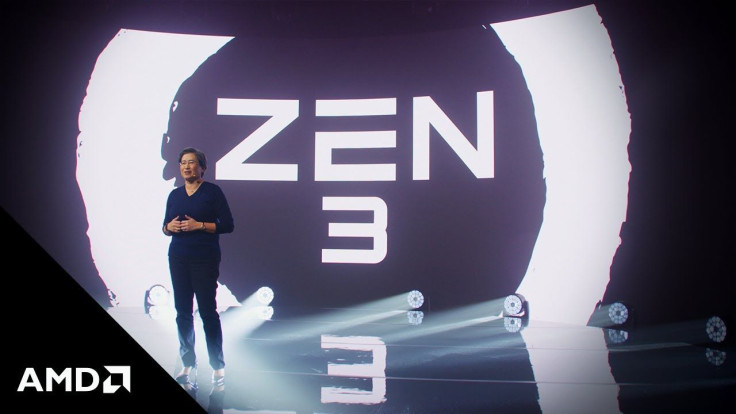 For those wondering what this software is about, the ClockTuner for Ryzen is a utility tool developed to increase AMD CPUs' performance safely. The software was released alongside AMD Zen 2 processors. It is a nifty and automated application that allows users to jump into the overclocking world in a far easier manner.
Based on its official website, the ClockTuner for Ryzen software supports different kinds of AMD Ryzen processors. This includes the current generation AMD Zen 3: Ryzen 9 5950X, Ryzen 9 5900X, Ryzen 7 5800X and Ryzen 5 5600X. It also supports the Zen 2 based processors, including Threadripper 3970X, Threadripper 3960X, Ryzen 9 3950X, Ryzen 9 3900X, Ryzen 9 3900XT, Ryzen 9 3900.
Users of Ryzen 7 3800XT, Ryzen 7 3800X, Ryzen 7 3700X, Ryzen 5 3600XT, Ryzen 5 3600X, Ryzen 5 3600, Ryzen 5 3500X, Ryzen 5 3500, Ryzen 3 3300X and Ryzen 3 3100 can also use the software to overclock their processors. As for APUs, the tool supports AMD Ryzen 7 PRO 4750G, Ryzen 7 PRO 4650G and Ryzen 3 PRO 4350G.
While the CTR supports AMD Zen 2 desktop processors, enthusiasts should note that it might not be able to overclock at 5GHz. However, there is a high chance that owners of mid-range AMD Zen 3 processors can reach the 5GHz mark using this tool.
© Copyright IBTimes 2022. All rights reserved.
FOLLOW MORE IBT NEWS ON THE BELOW CHANNELS