American Apparel Gave Dov Charney Ultimatum: Step Down Or Be Fired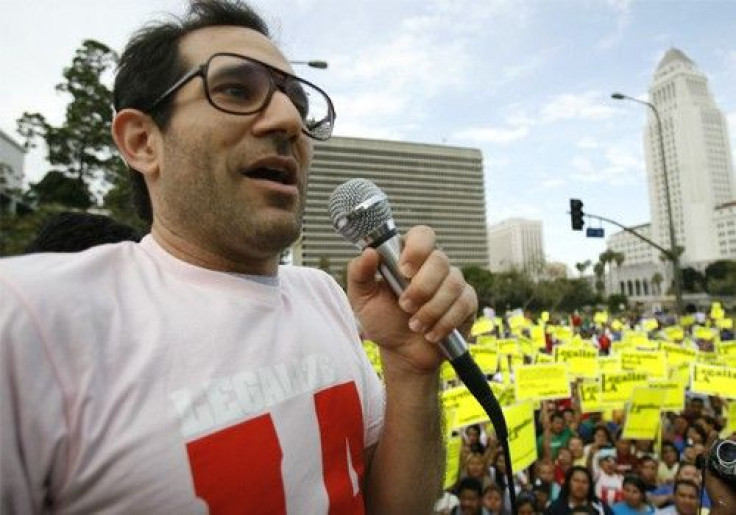 American Apparel gave Dov Charney a choice: Step down as CEO and he could remain a consultant for the company in a creative role or face firing.
Charney, 45, refused to step down and so was fired Wednesday by the company he was founded. The situation came to a head after the board learned an employee planned to publish naked pictures of former company employee Irene Morales. Though Charney didn't publish the pictures, he didn't try to stop the publication either, the New York Times reported.
Morales sued Charney for $260 million in 2011, alleging she was forced to perform sexual acts. The case, however, was thrown out in 2012, Jezebel reported.
An internal investigation conducted by the Jones Day law firm found Charney had misused company resources.
Charney had been dogged by accusations of sexual harassment for years.
Charney was fired during a nine-hour board meeting, a source told the Times. His contract provides for immediate suspension and formal termination in 30 days. The board also voted to remove him as chairman though he still owns 27 percent of the company's stock, which has fallen from $15 a share in 2007 to $1 now.
Charney Saturday accused the board of acting illegally. A letter sent by his attorney demands his reinstatement and calls for a meeting no later than Monday, CNNMoney reported.
"By presenting Mr. Charney with this absurd and unreasonable demand, the company acted in a manner that was not merely unconscionable but illegal," the letter said, also denying Charney's actions damaged the company's finances and reputation.
Co-chairman Allan Mayer confirmed the company had received the letter.
The company said Charney's dismissal could trigger a notice of default as negotiations continue with banks and private-equity firms.
Mayer told CNNMoney he thinks the firing ultimately will help the retailer.
"There are people who will tell you that Dov's reputation was a real drag on the company. There were people and firms unwilling to do business because Dov ran the company," Mayer said. "Since we announced the decision, we've been contacted by mainstream, top of the line, institutions that have not been interested in supporting us."
© Copyright IBTimes 2023. All rights reserved.