Americans Held in Egypt May Be Freed: What Happens Next?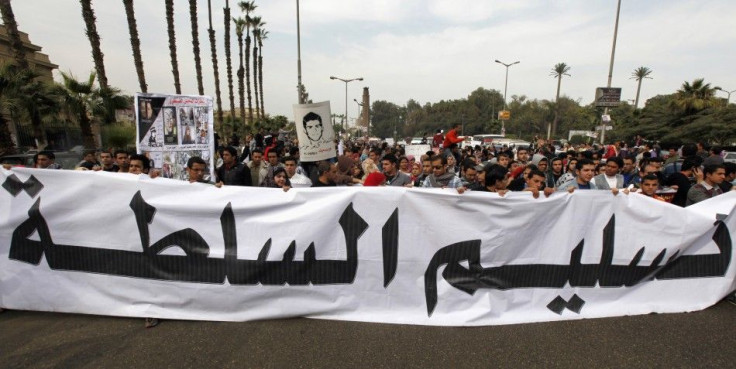 Egyptian state television reported today that General Prosecutor Abdel Maguid Mahmoud has lifted the travel ban on seven Americans in Cairo.
Along with 27 of their colleagues--including 16 Egyptians--16 Americans have been under investigation for using foreign funding to operate unlicensed non-governmental organizations and pursue unsanctioned pro-democracy activities. Of the Americans, nine had already left the country and seven remain at the U.S. Embassy in Cairo.
The good news is qualified for those in custody, as charges against all 43 workers have not been dismissed. Furthermore, a comment made to Reuters by Judge Abdel Moez Ibrahim, head of the Cairo Appeals Court, implied that the decision applies only to the Americans in custody, not to the workers of other nationalities. And a lawyer on the case has told the Associated Press that those defendants cannot leave unless they post bail amounting to about U.S. $330,000, and that the remaining Americans will be required to attend another hearing.
Still, the lifting of the travel ban eases some of the nascent tension between the United States and Egypt. The announcement follows intense negotiations between the two parties, with the U.S. threatening to cut $1.5 billion in aid.
This has been the worst diplomatic crisis between the two nations in three decades, aggravated by a recent context of unease in diplomatic relations between Cairo and Washington, D.C. The Egyptian military, which has exercised transitional power since the ouster of Hosni Mubarak last year, has demonstrated aversion to foreign influence. They claim that protests against their rule in Egypt are instigated by forces outside of their national borders.
Furthermore, it was to the dismay of Western powers that the Freedom and Justice Party, the Egyptian wing of the Islamist pan-Arab Muslim Brotherhood, emerged as a powerful political force in recent elections. Of all the political parties in parliament, they will have the greatest control over the drafting of a new Egyptian constitution.
Before the revolution, Egypt had maintained a strong alliance with the West ever since signing a peace deal with Israel in 1979.
© Copyright IBTimes 2023. All rights reserved.
FOLLOW MORE IBT NEWS ON THE BELOW CHANNELS