America's Greatest Enemy Is Russia, Not North Korea; Military Is A Critical Threat, Says New Poll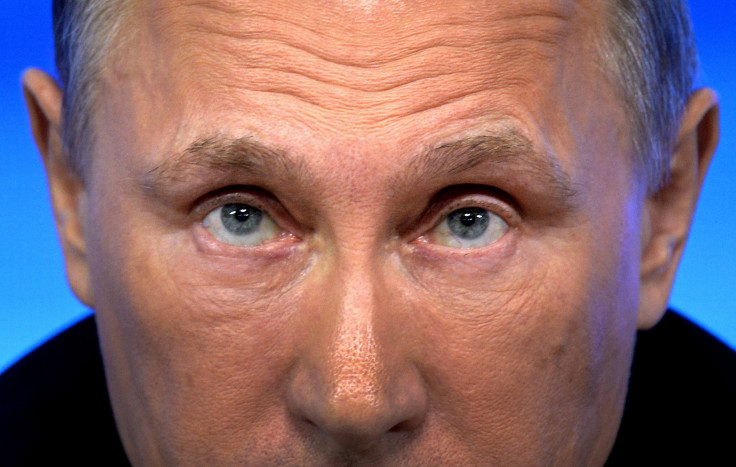 Move over, Kim Jong Un. Russia and its leader, Vladimir Putin, are now the No. 1 villains in the eyes of Americans, according to a recent Gallup poll. Only 2 percent of Americans saw Russia as a threat just two years ago, but now it has unseated both China and North Korea as the top enemy of the United States amid increasing political tension in the past year and a half.
Based on a poll conducted Feb. 8-11, 18 percent of Americans saw Russia as the country's top threat in 2015, followed by North Korea (15 percent), China (12 percent) and Iran (9 percent). More than 800 people across all 50 states were sampled. Russia had been seen as nonthreatening until 2012, where only 2 percent saw the country as America's greatest enemy. Iran took the top spot that year at 32 percent, followed by China at 23 percent. Russia then shot up to 9 percent in 2014 and to its current leading position after Russia's alleged involvement in Ukraine's separatist movement and its general aggression in Eastern Europe.
American public opinion on Russia is the worst it's been since the end of the Cold War. Russia enjoyed a 57 percent favorable (vs. 33 percent unfavorable) rating in 1991 at the end of the war, almost the opposite of Gallup's recent poll, showing a 70 percent unfavorable/24 percent favorable rating. Putin fared even worse in the polls, with 72 percent of those polled having an unfavorable view of him and only 13 percent approving.
Americans now see Russia's military might as a critical threat, with 49 percent of those polled holding this view, up from 32 percent a year ago. However, despite the increased concerns, the Islamic State terrorist group and terrorism, not Russia, were still the gravest issues on Americans' minds, according to another Gallup poll.
A Gallup World Poll survey showed mutual mistrust between the United States and Russia. An April-June 2014 poll found that 4 percent of Russians approved of U.S. leadership and 82 percent disapproved.
2014 was a tumultuous year for U.S.-Russia relations, as Putin admitted his support for pro-Russia separatists in Crimea when Russian soldiers annexed the region in March, imposed a ban on U.S. food imports in August, and shut down dozens of McDonald's locations around the country in September. Despite Russia's low popularity among Americans, the Gallup poll said that as Russia had enjoyed favorable views in the past, its public standing could still recover, unlike Iran, Iraq and North Korea, which have always been bad.
© Copyright IBTimes 2023. All rights reserved.
FOLLOW MORE IBT NEWS ON THE BELOW CHANNELS