Amid Russia-Turkey Ceasefire Violations In Syria, NATO Concerned About Wider Conflict With Moscow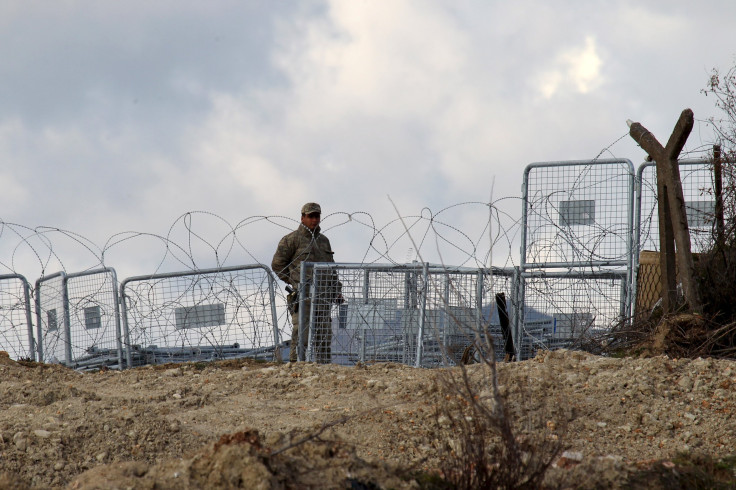 After Russia accused Turkey of breaching the Syrian ceasefire multiple times Sunday night, there are fears that the two countries could spark a wider conflict between NATO and Moscow. The Russian military reported nine violations of the ceasefire that began Saturday, charging Turkey with sending a small group of fighters to take on Kurdish rebels inside a border town while also providing military support from inside its own territory.
It's believed by Russian forces that around 100 Turkish fighters attacked the Syrian border town of Tal Abyad Sunday.
"The activities of the armed groups were supported by artillery fire from Turkish territory," Russian Lt. Gen. Sergei Kuralenko said, according to an Agence France-Presse report Sunday.
Russia demanded an explanation from the U.S., which leads an anti-Islamic State group coalition that includes Turkey and the Kurdish rebels. However, Turkey considers the Kurds terrorists and said that it is not bound by the ceasefire if its national security is under threat.
According to the coalition, Russia has also failed to observe the ceasefire, mirroring the failed truces in the East Ukraine conflict that the West contends were continuously broken on purpose by Moscow.
The wider consequences of any disagreement between Ankara and Moscow could lead to a standoff between Russia and NATO. Jen Stoltenberg, secretary general of the Brussels-based organization, said in late 2015 that it would be prepared to defend the member state of Turkey if it were attacked by Russia.
"NATO will defend you, NATO is on the ground, NATO is ready," Stoltenberg said in the aftermath of repeated breaches of Turkish airspace by Russian jets and just one month before Ankara shot down a Russian jet in November.
The 28-country alliance is bound by Article 5 of its treaty to collectively defend its members. "Collective defense means that an attack against one ally is considered as an attack against all allies," the article states.
However, according to a German diplomat in Berlin, not everyone is convinced that going to war for Turkey is worth it. "We are not going to pay the price for a war started by the Turks," the diplomat told newspaper Der Spiegel.
© Copyright IBTimes 2022. All rights reserved.
FOLLOW MORE IBT NEWS ON THE BELOW CHANNELS