Syria Crisis Update: Thousands May Have Starved To Death In Besieged Areas, UN Human Rights Chief Says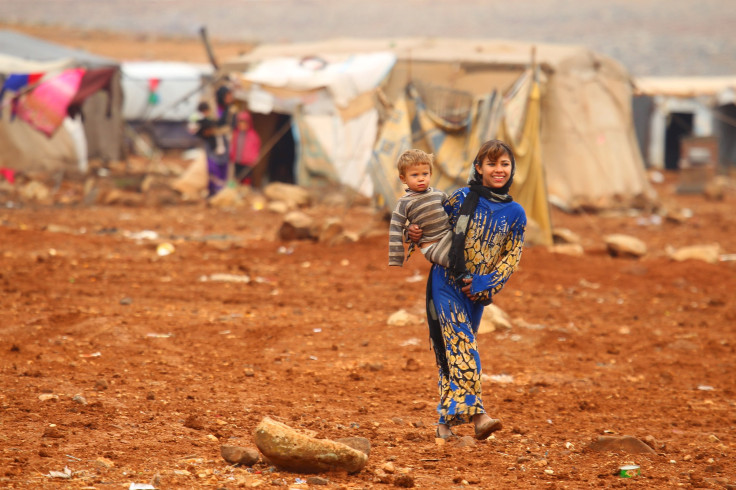 Thousands of people in Syria's besieged areas may have died of starvation, Zeid Ra'ad Al Hussein, the United Nations High Commissioner for Human Rights, said Monday. The comments from the U.N. human rights chief came during the opening of the U.N. Human Rights Council's main annual session.
Zeid said while addressing those present at the session that an estimated 480,000 people are "currently trapped in besieged towns and villages in Syria—and have been, in some cases for years." This comes as sieges in the war-torn country have affected nearly half a million people. Aid workers reportedly believe that several dozen people have died of starvation just in Madaya, where many have been reported dead due to lack of food and medical attention. After shocking images of starving residents circulated on social media last month, the mountainous town received humanitarian aid.
"The deliberate starvation of people is unequivocally forbidden as a weapon of warfare. By extension, so are sieges, which deprive civilians of essential goods such as food," Zeid said, adding that the situation could be worse. "Thousands of people may have starved to death."
Zeid's comments came as the U.N. was preparing to deliver aid to thousands of besieged civilians in Syria Monday to make use of the ceasefire brokered by the U.S. and Russia.
The truce, which came into effect Saturday, would allow aid workers to bring supplies to an additional 154,000 people living in besieged areas over the next five days.
"Neighborhoods, schools and packed marketplaces have been hit by tens of thousands of air strikes, thousands of barrel bombs have been thrown out of helicopters onto streets and homes," Zeid reportedly said of the five-year long conflict in Syria.
He also said that some parties "are targeting medical units deliberately, or with reckless disregard," mentioning that at least 10 hospitals and other medical units have been damaged or destroyed in just the beginning of this year alone.
The U.N. hopes to help an estimated 1.7 million people by the end of March if efforts to deliver aid are not reportedly hampered by the fragile truce. About 4.6 million people have reportedly fled Syria since the civil war began in 2011. Another 13.5 million are said to be in need of humanitarian assistance inside the country as tensions escalate in the region.
© Copyright IBTimes 2023. All rights reserved.