Amid Security Breaches, Attention Turns To Chip And PIN Cards In US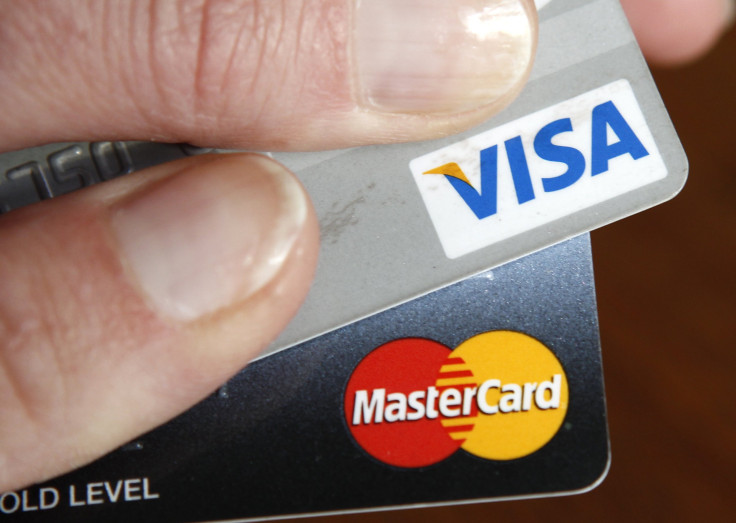 High-profile data breaches at retailers such as Target and Home Depot have brought debit and credit card security to the fore and raised questions about why Americans haven't adopted "chip and pin" technology commonly used in other parts of the world to thwart hackers.
Outside the United States, shoppers making a credit or debit card purchase do so in a way unfamiliar to most Americans. Instead of the swipe and signature common in the U.S., these users slide their cards into a machine that reads an embedded microchip and enter a personal identification number (PIN.) The technology, widely known as EMV (short for Europay, MasterCard, Visa), is already used in more than 1.5 billion cards worldwide, according to the American Bankers Association (ABA).
With this method, if a card or account number is stolen, a would-be crook would find it a lot harder to access the funds. And as American shoppers ponder how to protect themselves after a series of massive security breaches, these new cards are slowly becoming more prominent.
"My most recent card that I got in the mail did have a chip in it," said Doug Johnson, senior vice president of risk management policy at the American Bankers Association (ABA). "That's probably what you're going to see more and more."
Visa and MasterCard have already started issuing the chip cards as replacements when customers' current cards expire. Their plan is to issue more than 550 million in the U.S. by October 2015 -- the set date for a "liability shift" that will make card issuers responsible for any fraudulent transactions made with their chip cards. Any retailers still using the old, magnetic system, will still have to foot the bill.
But in the meantime, cybersecurity continues to be a serious problem in the United States. While big incidents like those at Target, Home Depot, Neiman Marcus and other retailers have made headlines, there are thousands of other small breaches putting even more customers at risk. In the past four years, the Secret Service's cybercrime investigations team has arrested more than 4,900 suspects associated with nearly $1.4 billion in fraud losses.
"Half of the fraud occurs in the United States, but only a quarter of the credit card use," Sen. Richard Blumenthal
told reporters
in February. "Something is wrong with this picture."
By 2008, "smart" cards accounted for more than 70 percent of those issued in Europe, where fraud rates fell up to 80 percent, according to a Globe and Mail story from that time. It wasn't until 2012 that MasterCard introduced its plans to switch over to the new system. But even as cards go out, newer technologies are emerging.
On Sept. 9 Visa Inc. announced that it would support consumer payments with newly launched Apple iPhone 6, iPhone 6 Plus and Apple Watch.
"Visa Token Service technology works by replacing sensitive payment account information found on plastic cards with a digital account number of "token" that can be safely stored on mobile devices and used for in-store and in-app purchases," the press release says.
The Apple platform is one of many that may make traditional credit cards a thing of the past.
"As we move away from these archaic credit cards with 16 digits on the front, I do think we're going to see an evolution,"said Todd Morris, CEO of BrickHouse Security, a security and surveillance company. "When it's available, I think that smart cards and other non-credit card payment methods are a great way for consumers to do business," Morris said.
© Copyright IBTimes 2023. All rights reserved.