Amplats gives locals stake in Zimbabwe mine: radio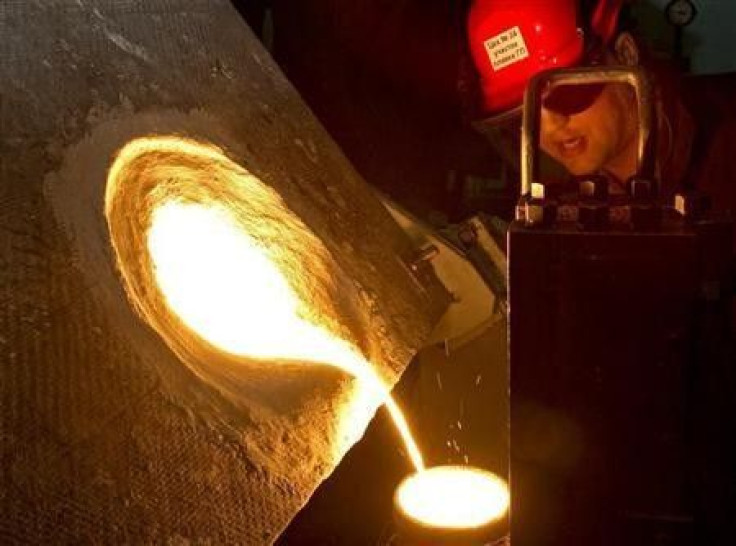 Anglo American Platinum, the world's top miner of the precious metal, will hand over a 10 percent stake in its Unki project in Zimbabwe to locals, the first step towards an empowerment law, state radio said on Wednesday.
President Robert Mugabe, who is driving the law which seeks to transfer majority ownership of all foreign-owned firms -- including mines and banks -- to locals, officiated at the event held at Unki, Shurugwi, about 350 kilometres south of the capital.
Unki, which began mining operations at the beginning of 2011, produced 22,400 ounces of platinum in the first half and is on course to produce 60,000 ounces in the full year.
The Amplats deal mirrors a similar transaction announced by world number two platinum producer Impala Platinum (Implats) in October, which also gave 10 percent shareholding in its Zimplats operations to the local community.
Zimplats now makes up about 10 percent of Implats' total output, while Unki does not significantly contribute to Amplats' bottom line as yet.
Amplats also announced a $10 million fund to help finance the operations of a local community share ownership trust, state radio reported.
Mugabe was quoted as saying he was pleased with the Amplats empowerment scheme and restated his government's policy to target 51 percent control of all foreign-owned mines by locals as a means to ensure that Zimbabweans benefit from the country's mineral resources.
Empowerment Minister Saviour Kasukuwere, a Mugabe ally championing the local ownership drive, told reporters last week that the community share schemes were the first phase of the firms' compliance with the law.
The empowerment law has divided Zimbabwe's coalition government, formed two years ago by Mugabe and his bitter rival Morgan Tsvangirai, now prime minister, after disputed elections in 2008.
Tsvangirai and his MDC party say the law scares away investors and undermines the country's fragile economic recovery.
© Copyright Thomson Reuters 2023. All rights reserved.