Analysis-Dollar's Gyrations Raise Hedging Costs For U.S. Companies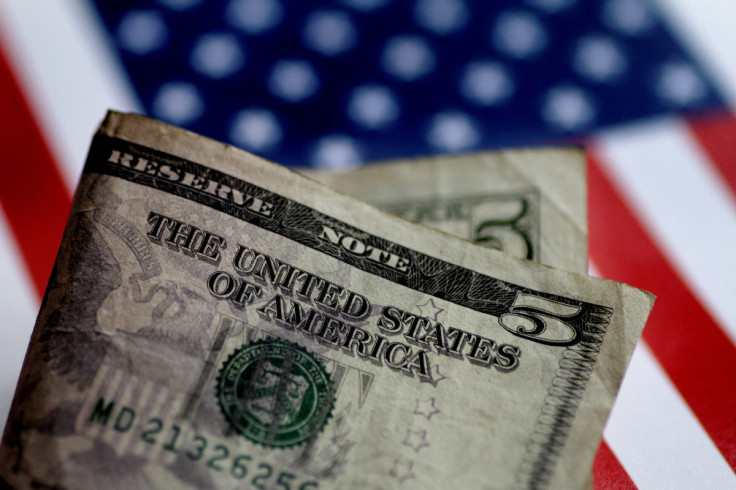 Wild swings in global currencies hammered corporate earnings in the past year, and while forex markets have gotten less choppy, some companies are seeking ways to guard profits and lower hedging costs.
Currency volatility drove the J.P. Morgan VXY G7 Index in September to its highest in more than two years. Volatility is still elevated at 10.1, above a 10-year average of 8.34.
Currency gyrations hit corporate behemoths like IBM, which cited FX in reporting a $3.5 billion decrease in its 2022 revenue in fourth quarter earnings, while Facebook parent Meta Platforms said its $32.2 billion revenue last quarter would have been $2 billion higher if not for currency headwinds.
In the third quarter of 2022, North American and European companies reported $47.18 billion in negative currency impacts, 26% steeper than the loss in the previous quarter, according to Kyriba's Quarterly Currency Impact Report released on Tuesday.
"FX Volatility is a critical concern for corporate CEOs and their finance chiefs even as the (dollar) has weakened against... other currencies that US corporates are exposed to," Andy Gage, senior vice-president of FX solutions and advisory at Kyriba.
The dollar is down more than 7% against a basket of currencies over the last three months, after rising to a 20-year high in 2022. This may be welcome news for companies looking to regain some of last year's losses, but "volatility remains especially concerning as organizations finalize year-end reporting and prepare guidance for 2023," Gage said.
A strong dollar means income earned overseas for U.S.-based companies is worth less when converted and makes U.S. goods less competitive abroad. Though the dollar has pared its rally, strategists expect more gyrations in currency markets this year, as central banks adjust monetary policies to fight inflation.
Volatility, which causes wider bid-ask spreads and makes hedging more expensive, is causing companies to reassess their hedging programs.
LOOKING FOR OPTIONS
Companies typically use FX forwards to lock in future exchange rates to minimize currency risks, allowing them to agree an exchange rate ahead of time.
As the Federal Reserve aggressively hiked U.S. rates, forward points have increased across many currency pairs containing USD, said Amol Dhargalkar, managing partner and chairman at Chatham Financial.
Refinitiv data shows that price on a three-month EURUSD forward rose to 65.52 in December from 20.61 in January 2022. For the British pound it was 23.77 from -5.70 for the same period.
"There's a psychology and a desire not to lock in lows or highs, depending on which direction you're going on the currency," said Dhargalkar.
Some companies are using options to protect against losses caused by exchange rates. This could mean they will benefit if currency fluctuations work in their favor.
Abhishek Sachdev, CEO at Vedanta Hedging in the UK, said 30% more of his mid-market clients are using options than a year ago.
Though most FX options trading happens bilaterally with banks, the volume of listed FX options at CME Group rose 16% year-on-year in 2022, representing an average of more than 42,000 contracts daily or the equivalent of $4.4 billion notional in trading.
Options have their own drawbacks, sources said. Volatility has increased the costs of using options to hedge, creating one hindrance to wider adoption, said Dhargalkar. For instance, implied volatility on a six-months at-the-money EUR/USD option in early December was around 9% versus 6% a year ago, according to Refinitiv data, meaning companies were paying more for the rights that options provide.
SPREADING BETS
Another way businesses are trying to minimize hedging costs is by spreading currency management around to more brokers outside of their main clearing banks, hedging advisors said.
While most currency trading still happens via major banks, third-party firms have grabbed market niches.
Revenue at Argentex Group, a riskless principal broker, has risen 63% from to 2021 as FX volatility elevated corporate hedging needs. MillTechFX, a division of independent currency specialist Millennium Global Group has been doubling its number of clients, pushing up its monthly revenues more than 130% since August.
While currency gyrations have ebbed and hedging costs have declined, "volatility and inflation remain a concern for many companies," Kyriba's Gage said.
© Copyright Thomson Reuters 2023. All rights reserved.