Analysts: Apple Music, iCloud Subscriptions Should Be Bundled With $1,000 iPhone 8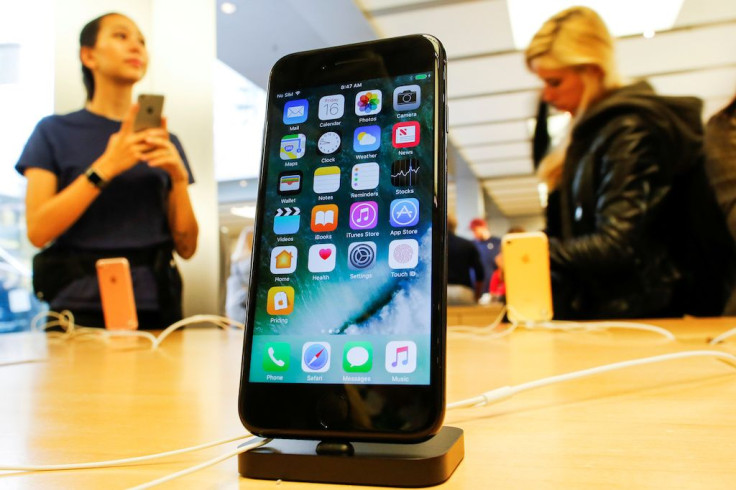 Apple's iPhone 8 will soon be be announced later this month, and analysts believe that Apple could convince consumers to buy a $1,000 iPhone if it included freebies.
Analysts from Barclays have speculated in its note on Thursday that Apple could boost iPhone 8 sales by bundling it with a free subscription to Apple Music and increased iCloud storage space, according to Business Insider. The analysts suggested that Apple could give out a free one-year subscription to Apple Music and 200GB of iCloud storage.
"Considering consumers' sensitivity to the price gap, we explore how Apple could offer purchasers of iPhone 8 a free subscription bundle of 1-year of Apple Music and 1-year of 200GB iCloud storage," Barclays analyst Mark Moskowitz said (via Phone Arena). "Such a move could make a $1,000+ iPhone 8 seem more within reach, with the $156 in services serving as a quasi-discount or rebate."
The analysts believe that if Apple decides to do this, the tech giant could make an extra $9.8 billion in iPhone revenue in 2018. This would be crucial for Apple and the success of the iPhone 8, as the popular rumor right now is that it could cost at least $1,000.
The price of the iPhone 8 has been speculated for months now, and the possibility of it costing $1,000 is a huge increase from its previous iterations. Back in July, analyst Nicolas Baratte and his CLSA team believe that $1,000 will be too high.
CLSA's study at the time concluded that most people were buying iPhone models that were $700 or lower. A possible increase of $300 for the iPhone 8 might mean that Apple won't be able to sell as many units.
"Hence we think that the upcoming iPhone 8 OLED could possibly sell in small volumes at over US$1,000 during the launch quarter, for example a 512GB model, but large volumes (70-90m over 4 quarters) seem very highly unlikely at this price level," Baratte said.
If Apple included a free subscription to Apple Music and increased iCloud storage, it could convince consumers to pay the extra $300 for the new iPhone 8. The problem here is that Apple very rarely ever includes freebies with new hardware purchases.
The last time that the company bundled something with a new hardware was back in February. The tech giant included a three-month subscription to Apple Music with a purchase of one of the new Beats wireless headphones.
As for iCloud, Apple has never offered upgraded cloud storage for a newly purchased iOS device. In contrast, Google offered free unlimited lifetime cloud storage in Google Photos last year when users bought the new Pixel and Pixel XL smartphones.
The iPhone 8 is expected to be the most expensive iPhone model ever and it's expected to be packing a lot of new features. The upcoming device will be the first iPhone model to come with an OLED display, along with a major redesign. Some of its rumored features include an advanced facial recognition technology, wireless charging, augmented reality experiences and storage options ranging from 64GB up to 512GB.
Apple has already confirmed that it will be holding a press event on Sept. 12 at the Steve Jobs Theater in the company's new headquarters in Cupertino, California. The iPhone 8 is expected to make its first official appearance at the event, along with the Apple Watch Series 3 and a 4K Apple TV.
© Copyright IBTimes 2023. All rights reserved.