Apple TV 2017: tvOS Simulator Confirms 4K Resolution Of 5th-Gen Model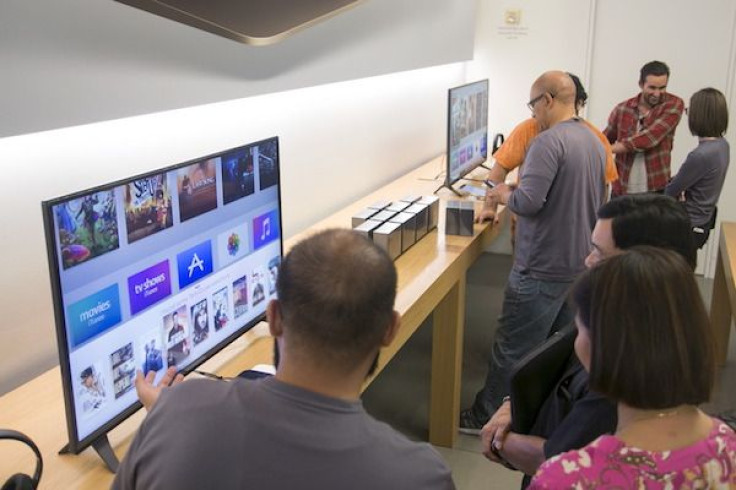 There's now another reason to believe that Apple could be revamping its Apple TV lineup this year. Unlike the previous installment, the next-generation digital media player from Apple could run 4K content for superior content viewing.
On Tuesday, developer Steve Troughton-Smith once again leaked information about his latest discovery after hacking Apple's Simulator. Apparently, Troughton-Smith learned that the developer app that could simulate the Apple TV interface now has support for 4K screen resolution.
Apple's tvOS currently supports up to 1920x1080 HD resolution, as pointed out by MacRumors. Given Troughton-Smith's new hacking discovery though, it appears Apple could be preparing its Apple TV operating system ahead of the launch of a new hardware. The rumored device could run twice the pixel density of the previous Apple TV at 3840x2160 HD resolution.
ALSO READ: Apple TV 4K, DHR support options leaked by HomePod firmware
9To5Mac pointed out that Troughton-Smith's discovery pertains to a simple integer scaling of text, app icons and other system assets to a higher resolution. This means that the transition to 4K wouldn't really require a lot of modifications. Existing apps will be able to run on 4K mode without having to go through layout changes. Only Bitmap assets and apps that utilize custom drawing will have to go through some modifications to take advantage of the additional pixels.
Prior to Troughton-Smith's discovery, another developer, Guilherme Rambo, already divulged last weekend that the HomePod's firmware contains references to a 4K HDR display mode for upcoming hardware releases. A string in the firmware, "J105a," was also found to be consistent with the rumored fifth-generation Apple TV's codename that was outed by Bloomberg early this year. Additional digging into the firmware revealed that the upcoming Apple TV could also come with support for Dolby Vision and HDR10 color formats.
The reports and rumors about a new Apple TV are also backed by another discovery that has to do with Apple specifying in iTunes purchase history which movies are in 4K and HDR format. Of course, this move from Apple came a little too early. It's current TV box does not have support for ultra-high definition content. Nonetheless, this was taken as a hint to the imminent release of a new Apple digital media player.
ALSO READ: Apple removes iCloud Messages from iOS 11 beta 5
There's no information on when can consumers expect the new Apple TV to launch. The hardware has been in the rumor mill for more than a year now. But given all of these references and discoveries, it isn't too farfetched to claim that Apple could be releasing the revamped Apple TV before the year ends.
Apple is right now hard at work preparing for the launch event of its upcoming 10th anniversary iPhone — currently dubbed as iPhone 8. Many reports are saying that the Cupertino giant is going to host a media event for the 2017 iPhone lineup this September. It won't come as a surprise if Apple were to announce its new Apple TV set-top box at the same event.
© Copyright IBTimes 2023. All rights reserved.
FOLLOW MORE IBT NEWS ON THE BELOW CHANNELS